Photo: Cop shot in helmet during Orlando gun battle all smiles while recovering
Orlando Police Department has released the names of the heroic officers involved in the gun battle
---
By PoliceOne Staff
ORLANDO — The Orlando Police Department has released the names of the heroic officers involved in the gun battle that stopped Omar Mateen's killing spree.
Officer Michael Napolitano – who was the subject of widespread attention this week after a photo documenting the damage from a bullet that struck his helmet was posted online – was all smiles despite some bruises in a photo documenting his recovery.
Pulse shooting: In hail of gunfire in which suspect was killed, OPD officer was hit. Kevlar helmet saved his life. pic.twitter.com/MAb0jGi7r4

— Orlando Police (@OrlandoPolice) June 12, 2016
According to the police department, the other 10 officers involved in the shooting were Timothy Stanley, Kevin Easterling, Andrew Bishop, James Parker, Raul Rivas, Jonathan Bigelow, Ricardo Duenas, Jeffrey Backhaus, Scott Smith, and Adam Gruler – who was working extra duty at the club at the time of the incident.
The department thanked the community for their support: "And no amount of thanks is sufficient for the amazing Orlando community that has rallied around our department and supported in countless ways."
Officials continue to investigate the devastating attack that left 49 people dead and dozens more wounded.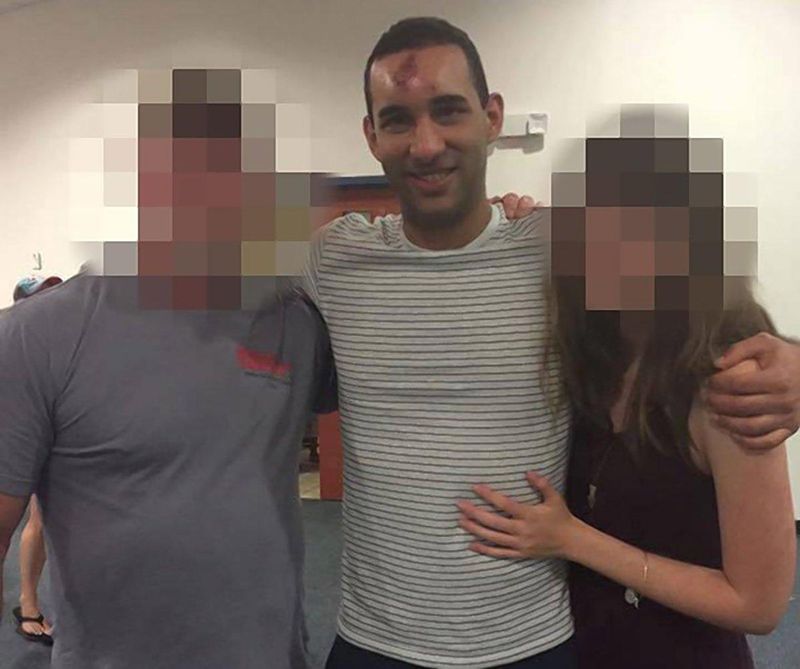 (Facebook Image)