Photo of the Week: A view from the office
---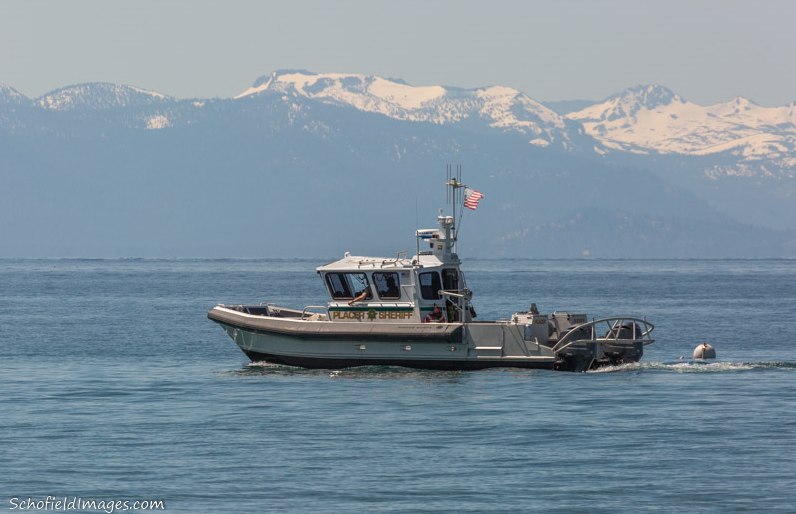 This week's photo comes from Lt. Kevin Schofield of the Berkeley Police Department in California. Schofield writes:
"I was just visiting Kings Beach at Lake Tahoe. While standing on the beach, a patrolling police boat slowly motored past and I took photos. A great view from their "office" and an incredible backdrop with the snowy mountains. The boat is Marine 6 and belongs to the Placer County Sheriff's Office."
A great view indeed! 
Calling all police photographers! PoliceOne needs pictures of you in action or training. Submit a photo — it could be selected as our Photo of the Week! Be sure to include your name, department information and address (including city, state and ZIP code) where we can reach you — Photo of the Week winners have a chance to win a PoliceOne.com T-shirt!