Man who fatally shot La. officer sentenced to 50 years
George Lowdins shot Sgt. Ricky Benoit in the neck at close range while officers were responding to a call in 2014
---
Associated Press
JENNINGS, La. — A 32-year-old Louisiana man has been sentenced to 50- years in prison after a jury found him guilty of attempted first-degree murder of a Jennings police officer two years ago.
The American Press reports George Lowdins was sentenced Wednesday by Judge Ward Fontenot. Lowdins also was sentenced to 20 years for possession of a firearm by a convicted felon. The sentences are to run concurrently.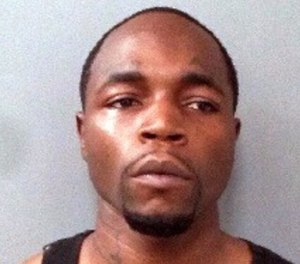 Lowdins, who was found guilty in March, shot Sgt. Ricky Benoit in the neck at close range as Benoit and other officers were responding to a domestic disturbance in June 2014.
The bullet hit the left side of Benoit's neck and lodged in his back shoulder, shattering a vertebra and paralyzing him. He has regained limited use of his hands, arms and legs and continues to undergo rehabilitation for his injuries.
Copyright 2016 The Associated Press. All rights reserved.
Copyright Associated Press. All rights reserved. This material may not be published, broadcast, rewritten, or redistributed.