Fla. woman arrested after twerking on car
She allegedly refused to turn down her music and stop twerking on her car
---
By PoliceOne Staff
GAINESVILLE, Fla. — A woman has been arrested after refusing to turn down her music after neighbors complained of the noise. 
Danielle Lanae Jefferson, 35, was dancing to loud music by her car at 3:15 a.m. Saturday, News6 reported.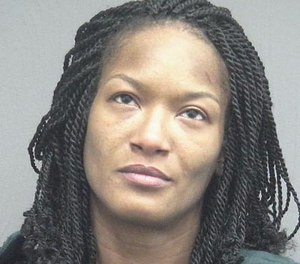 Officers responded after neighbors complained of the noise.
When they arrived, police asked Jefferson to turn down her music. She refused and began twerking on her vehicle while talking to the officers, according to the news station. 
After issuing a noise-warning notice and giving her time to comply, she began twerking again and told officers they could arrest her if they wanted.
Police issued a citation, but Jefferson refused to sign it and threw it at an officer, leading to her arrest. She was charged with resisting an officer without violence. 
The police report said Jefferson called an officer "cute" and she wanted to keep him around to argue with him.