Computer virus makes man turn self in for child porn
An 'FBI' message claiming the man had to pay a fine sent him to the police station with his computer
---
InsideNOVA.com
WOODBRIDGE, Va. — A Woodbridge man faces child pornography charges after he received an "FBI Warning" message on his computer and brought it to police.
Jay Matthew Riley went to the Garfield station July 1 asking if he had warrants on file for child pornography after he said an "FBI Warning" message on his computer said he needed to pay a fine or a criminal investigation would begin, Prince William police spokesman Jonathan Perok said.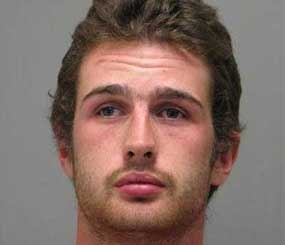 Riley "voluntarily brought his computer to the station and, following a search, several inappropriate messages and photos of underage girls were recovered," Perok said. After detectives identified one of the girls as a 13-year-old from Minnesota, officers served a search warrant at Riley's home and took computers and other electronics, according to Perok.
The original "FBI Warning" message was a virus and not legitimate, Perok said.
Full Story: 'FBI Warning' virus leads to Woodbridge man's arrest