Fla. library foot sniffer arrested
An arrest has been made in the case of a man sniffing feet in a university library
---
Associated Press
MIAMI — Police say they've arrested a man days after a complaint that someone was spotted crawling under library tables and smelling a woman's feet at Florida International University.
Miami-Dade police say 52-year-old Eddy Juan was arrested Tuesday and charged with violation of sexual offender registration, fleeing and eluding, reckless driving, aggravated assault and resisting without violence.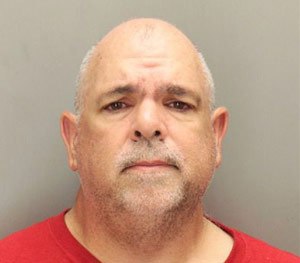 FIU police had previously released a notice warning students that a man was spotted under a table at a campus library Aug. 29, along with a description and photo. Authorities say a man matching that description was spotted Tuesday on a scooter several miles from the campus. Officers attempted a traffic stop, but say the man fled, eventually crashed and was arrested.
Bail information wasn't immediately available. It wasn't clear if Juan had an attorney.
Copyright 2015 The Associated Press
Copyright Associated Press. All rights reserved. This material may not be published, broadcast, rewritten, or redistributed.