Photo of the Week: You've GOAT to be kidding...
---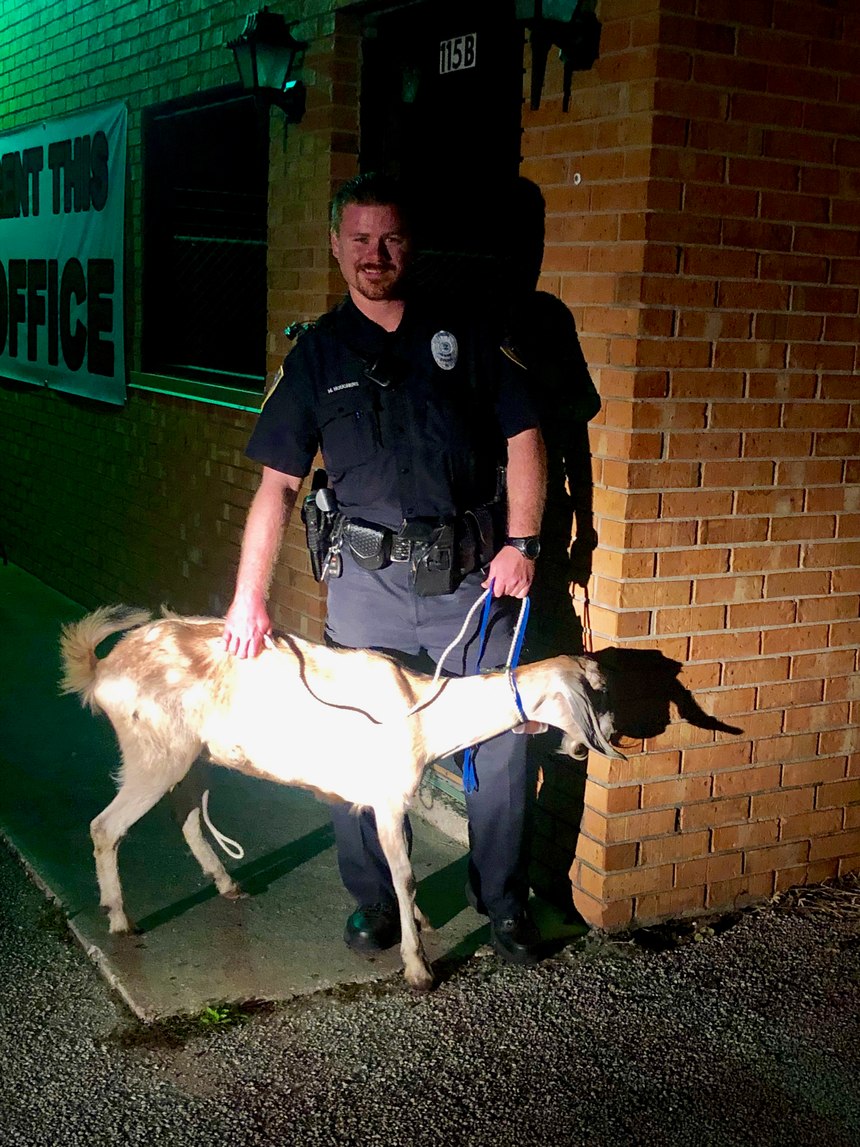 This week's photo comes from PIO Yvonne Martinez of the Cocoa Police Department in Florida. Martinez writes:
"You've GOAT to be kidding..." on the heels of a full moon we have this from Echo Squad. A call to the area of 520 and Lois Lane (not kidding) for a goat running loose near the highway! Officer Matt Houchens in pursuit managed to corral the wayward animal just in time. "No worries," said Officer Gray, who assisted with the capture. "We've GOAT this." The animal is now in a foster home until the owner comes forward to claim.
Calling all police photographers! PoliceOne needs pictures of you in action or training. Submit a photo — it could be selected as our Photo of the Week! Be sure to include your name, department information and address (including city, state and ZIP code) where we can reach you — Photo of the Week winners have a chance to win a PoliceOne.com T-shirt!