Top 10 police Guinness World Records
From the tiniest K-9 to the fastest cruiser in service, here are some law enforcement moments that broke world records
---
By PoliceOne Staff
The 2013 edition of the Guinness Book of World Records is set to be released, which got us wondering about record-breaking law enforcers. Here is a collection of 10 Guinness World Records related to police.

Smallest working dog
The smallest rescue dog is Momo, a 7-year-old Chihuahua who weighs just 6.6 lb. She competed against golden retrievers and German shepherds to win a place on a Japanese police force to enter spaces larger dogs cannot.

Longest police standoff with a videogame controller
In 2009, a man in Brazil's Distrito Federal carried out a 10-hour stand-off with local police, holding a 60-year-old woman hostage with a SEGA Light Phaser, a light gun used to play various shooting video games. The incident ended with no harm to the woman.

Largest curve in a sword swallowed
Dai Andrews swallowed a sword curved at 120 degrees during Blue Thunder, a festival put on by Baltimore City Police in 2009 to raise money for officers in need. The blade was measured on site at the Pimlico Racetrack in Maryland, and before the event via computer.

Longest career as a police officer
Detective Lieutenant Andrew F. Anewenter worked continuously as a Milwaukee police officer for 61 years, from 1942 until his retirement in May 2003. He died in August 2003.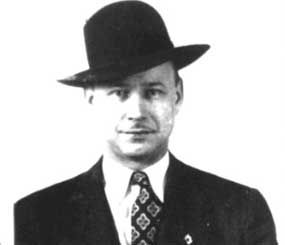 Greatest distance between same offense, arresting officer and offender
In 2010, a British man received a ticket for speeding from Police Constable Andy Flitton in South Island, New Zealand. The offender recognized the constable as the same officer who had given him a ticket for speeding north of London two years previously. Both had emigrated to New Zealand.

First female TV cop star
Decoy, a US series syndicated in 1957–58, starred Beverly Garland as undercover police officer Patricia "Casey" Jones.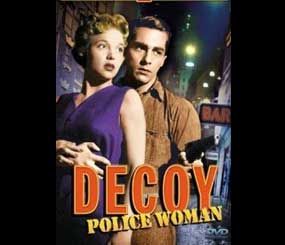 Longest-serving chief of police
Thomas E. Hawley of Howard, Wis., served as Green Bay Police Chief from August 1897 to June 1946, a total of 49 years. He started at the department in 1893 as a Patrolman and was made captain in 1895 and chief in 1897. He died in 1951.

Fastest police car in service
The fastest patrol car in service is the 2009 Lamborghini Gallardo LP560-4, which has a top speed of 230 mph. Thirty Italian police officers will be permitted to drive the car after completing special training.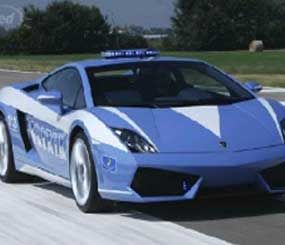 First captured narco-submarine
Semi-submersible "narco subs", which float at or marginally below the surface of the sea, have been used by drug smugglers for about 17 years. In July 2010, Ecuadorian police seized a 31-metre diesel electric "narco sub" before its maiden voyage, in a mangrove swamp just south of the Columbian border.

Most fatal incidents in one day survived by a dog
A mixed-breed dog named Dosha escaped from a home in Clearlake, Calif., in 2003 and was struck by a car. A police officer shot the dog, wanting to put her out of her pain, and she was sealed in a bag and placed in the freezer at an animal center. Two hours later, staff discovered her alive and sitting upright