20-year-old Mexican female chief seeking asylum in US?
Several reports indicate she is, but the El Paso Times is reporting that she will be back to work on Monday
---
Editor's Note: There are still conflicting reports in regard to this story. The version below indicates that she is not seeking asylum, but PoliceOne cannot confirm or deny that claim.
By Aileen B. Flores
El Paso Times
EL PASO, Texas — A city official of the town of Praxedis G. Guerrero denied police chief Marisol Valles Garcia is asking asylum in the U.S.
Valles Garcia, 20, made international headlines last year when she became a police chief in the violent Valley of Juarez.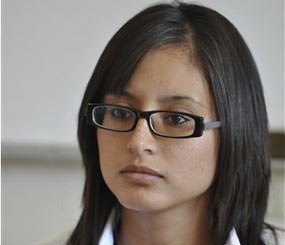 On Thursday, Mexican news reports said Valles Garcia was asking for asylum in the U.S. after receiving death threats.
But town secretary Andres Morales said that information had not been confirmed.
"Right now, these are rumors," he said.
Morales said Valles Garcia requested some days off to attend personal matters concerning the health of her child.
Morales said Valles Garcia remains the police chief of the town and she is expected to be back at work on Monday.
Valles Garcia became the police chief in October of the town of Praxedis G. Guerrero, across the border from the Fort Hancock area.
Valles Garcia had emphasized neighborhood policing dealing with minor crimes while leaving state and federal authorities to deal with the rampant violence in a farming valley that is battleground for drug trafficking groups.
Copyright 2011 El Paso Times, a MediaNews Group Newspaper