Border-watch member sentenced for pointing rifle at deputy
Sentenced Friday to six months in jail for pointing a rifle at a sheriff's deputy he mistook for a drug smuggler
---
Associated Press
PHOENIX — A member of the Arizona Minuteman border-watch movement was sentenced Friday to six months in jail for pointing a rifle at a sheriff's deputy he mistook for a drug smuggler.
Richard Malley was initially arrested on suspicion of aggravated assault after the 2013 incident along Interstate 8 near Gila Bend, a known drug-trafficking corridor in the desert about 70 miles southwest of Phoenix, but he pleaded guilty last October to disorderly conduct.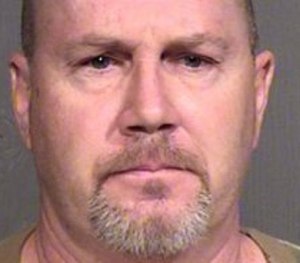 Court records say Malley believed he had the right to aim the rifle at the Maricopa County sheriff's deputy because he thought a crime was occurring.
Groups of armed civilians patrolling the desert for smugglers grew to prominence in the early 2000s, but their numbers have dwindled as they fractured into smaller splinter groups.
Copyright 2015 The Associated Pres
Copyright Associated Press. All rights reserved. This material may not be published, broadcast, rewritten, or redistributed.