How to become a police officer in California
California is in need of LEOs, and with a total of 509 law enforcement agencies in the state, there are plenty of places to choose from
---
By PoliceOne Staff
Whether you're looking to get into law enforcement for the first time or just looking for a change of scenery, it doesn't get much better than the Golden State. From the stunning sequoias in Yosemite to the beautiful beaches of Santa Monica, California truly has something for everyone. Like most of the country, California is in need of police officers, and with a total of 509 law enforcement agencies in the state, there are plenty of places to choose from.  Here's how to become a police officer in California.
WHAT ARE THE MINIMUM REQUIREMENTS?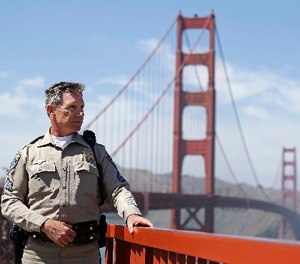 Here's a look at the minimum requirements to become a police officer in California. Keep in mind that the majority of police departments in the state follow POST requirements. You can find the agencies that don't here – their requirements may vary, but are likely to be similar to the below:
You should be at least 18 years old. Some districts in California require you to be over 21 years old.
You must be a citizen of the US through either naturalization or birth.
You must have attained either your high school diploma or GED. Some agencies may require a 4-year degree or an Associate's Degree.
You must have a valid driver's license.
No felony convictions.
WHAT IS THE EMPLOYMENT PROCESS?
From there, the employment process to become a police officer in California is:
Submit an application.
You must pass a number of background checks that may include a polygraph.
Undergo a medical exam.
Some counties also require a Personal Qualifications Essay (PQE). In LA, a score of over 70 is required to be added to a list of qualified candidates. You may re-take this test again in 6 months if you don't get a high enough score.
Undergo a psych exam.
Take a reading and writing ability test.
Take a physical ability test (here's an example to give you an idea of what to expect).
Oral interview
It can take anywhere between six months to a year to become a police officer in California.
HOW DO I MAKE MYSELF MORE MARKETABLE?
California is a highly desirable state to work in, so it doesn't hurt to stick out from the bunch.  Having an associate's degree in Criminal Justice can be highly beneficial. If you don't have that, it doesn't hurt to take some criminology classes to boost your knowledge and expertise. Are you bilingual? Awesome! Many police agencies in the Golden State are searching for candidates who can speak in other languages in addition to English – particularly Spanish.
WHAT ABOUT BASIC TRAINING?
Completing a basic police academy prior to your hiring is depending on the agency you apply to. Some will only hire upon completion of the academy, others hire you and then send you through the academy afterward. Check with the agency you're applying to for further information.
If you're from another state, keep in mind that California POST does not have reciprocity with other states. POST does offer a Basic Course Waiver (BCW) process for out of state cops that you can learn more about here.
HOW MUCH DOES IT PAY?
Police officers in California make an average of $111K, including base salary, overtime, incentive pay and retirement payouts.
We all know California living isn't cheap, but the state is the highest paying for cops in the country, with an average pay that's 52.7 percent higher than the national average.
For a look at some of the police officer jobs currently available in California, visit our careers page.