NY cops help officer battling cancer
A department is trying to help its own officer fighting a deadly cancer
---
By PoliceOne Staff
HOOSICK FALLS, N.Y. — A young officer is fighting for his life, but not by battling bad guys on the street. 
Officer Nick Colaneri is attempting to fight off a deadly cancer, News10 reported.  But that's not the only battle Colaneri is currently facing: his health insurance is expiring and soon he will be at the mercy of hospital bills.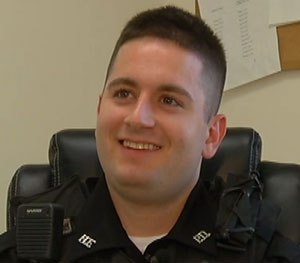 A GoFundMe page for Colaneri was started by other officers in the Hoosick Falls Police Department. 
"Nick is extremely humble and is not one to ask for help," Officer John Rockwell said in an email to PoliceOne. "We as a law enforcement community have begun helping Nick with donations."
Just five months on the job, Colaneri, 25, was diagnosed with Hodgkin's Lymphoma, stage 4B.
"It's progressing to my bones, different organs, my liver, spleen, spine, and pelvis," Colaneri told News10.
Colaneri has always wanted to be a cop. His father, Tim Colaneri, is a detective sergeant for the Troy Police Department.
"I love this job. I have a real passion for it," he said to News10. "I went through the police academy and paid my way through."
He will currently have to put his career on hold as he starts chemotherapy.
Tim told News10 that his son Nick is used to helping others, but now he's the one who needs help.
"Just giving him a hug when he's on duty is nice too," Tim said.