Despite city council measure, Austin police will still enforce low-level marijuana possession laws
Although Austin City Council voted to end enforcement, Chief Brian Manley said officers will continue citing and arresting people for such offenses
---
Mark D. Wilson
Austin American-Statesman
AUSTIN — A day after the Austin City Council voted to effectively end criminal action against individuals with small amounts of marijuana, Police Chief Brian Manley said officers will continue citing and arresting people for such offenses.
"First and foremost, marijuana was not decriminalized. That is an action that can only be taken by the state Legislature and not be done through direction of the city council," Manley said. "They cannot change state law."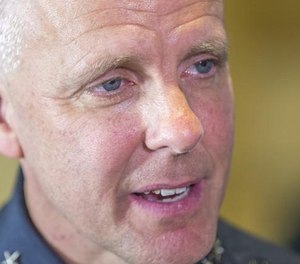 Austin City Council members approved a resolution Thursday barring Austin police from dedicating any new resources to testing marijuana for THC content and pulling back on arresting and citing those found in possession of the drug.
Though marijuana enforcement will continue, Manley said the department has taken steps in recent years to tweak the department's practices and policies to minimize the impact of low-level marijuana arrests. He said where larger-scale drug dealing, including of marijuana, is a key issue for Austin police, low-level possession hasn't been.
Department statistics show that in the first three months of 2019, Austin police reduced by 57% the number of misdemeanor arrests for people eligible for citation compared to the year before.
The drop came after Austin City Council members adopted "Freedom City" policies in 2018 aimed at reducing racial disparities and protecting immigrants by calling on police to end most discretionary arrests, or those in which an officer could only cite a person, but chooses to take them to jail instead.
"At this point nothing will change," Manley said. "Officers that come across someone smoking marijuana or in possession of marijuana, we will handle it as we have and that is either through cite-and-release — if the person is eligible for cite-and-release and the violation is eligible — or, if the appropriate response is the arrest that will be made."
The resolution, brought by Council Member Greg Casar, passed unanimously with Mayor Steve Adler and Council Member Jimmy Flannigan absent from the meeting. Flannigan was a co-sponsor of the resolution.
Casar said Friday that Manley's "nothing will change" assertion is not the case for many.
"When the police chief said nothing has changed, that's not really accurate for the average Austinite," Casar said. "Before yesterday, if you got a citation for marijuana, we could have spent money testing it, we were on the path to spending money to test it, and you could get penalties or a criminal conviction."
Casar said even if people are cited for marijuana, any action by police would not result in court dates nor penalties.
"The enforcement continues, sure, but that enforcement looks really different," he said.
McClatchy-Tribune News Service