How PDs are using data from the National Law Enforcement Applied Research & Data Platform
Agencies are using survey data to make informed decisions relating to officer safety and wellness, technology deployments and police-community relations
---
The National Law Enforcement Applied Research and Data Platform, funded by the National Institute of Justice (NIJ) and facilitated through the National Police Foundation, is a research initiative aimed at delivering actionable survey data to police executives to help inform policy, procedure, trainhttps://www.policeone.com/police-training/ing and strategy.
The Platform is a collaborative effort between participating agencies (the Platform community) and National Police Foundation senior researchers and program staff. 
The Platform consists of internal officers, professional staff and external community/police-community interaction surveys – allowing agency decision-makers to assess their department from multiple perspectives.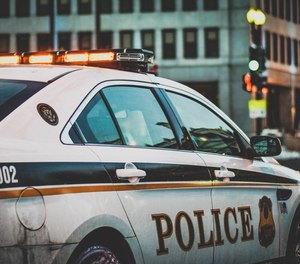 Surveys
The Platform currently uses three core internal surveys to provide agencies with actionable data.
Survey topics for sworn and non-sworn personnel include safety and wellness; perceptions of the department and the community; and the impact of technology.
The Platform also offers external community surveys in a variety of formats. These surveys measure the community's perceptions of the department and police-community interactions.
Benefits
The Platform is funded by the National Institute of Justice (NIJ) and agencies can participate at no cost. Data is provided in near real-time, with agencies having to wait as little as 48 hours after the survey closes for results to be uploaded to the National Police Foundation's Policing Dashboards Site – an online data visualization tool. Agencies are provided with a detailed written report within 10 business days.
The Platform provides an opportunity for agencies to benchmark their results against departments of similar size and geographic location. The Platform team works with agency leadership to determine the most effective method(s) for the distribution of internal and external community surveys to ensure the highest response rate possible. SMS (text message) surveys are also available.
Implications for Policy and Practice
The Platform is rapidly developing a national presence and is providing a source of valuable information to major, mid-size and small departments. The growing community of Platform agencies are using survey data to inform their internal operations and their community outreach and engagement strategies.
In addition to individual agency data, researchers analyze survey data across multiple Platform agencies to identify trends and patterns across agencies of similar size or within the same geographic region. A multi-agency summary report for the officer safety and wellness and technology surveys can be found here.
"The Platform has been a valuable tool for our agency. We have used results from the officer safety and wellness survey to better inform training and glean resources to procure for our officers. The other surveys will allow our agency to continue to make data-driven decisions regarding technology, community relations and internal operations," said Chief Abdul D. Pridgen of the Seaside Police Department in California. "Additionally, the fact the surveys are covered through a federal grant and are of no cost to our agency, makes it an even more valuable tool."
"Our agency has been a member of the Platform since July 2018. The surveys are quick and capture relevant and insightful input from sworn and professional staff that helps our commanders make important decisions, backed by data," said Portland Police Bureau Chief Danielle Outlaw. "The National Police Foundation staff are extremely professional and provide detailed and easy-to-follow reports, and access to the Policing Dashboards Site visualization tool in a timely manner that breaks down our survey results – allowing us to implement changes and take action more quickly."  
How Agencies Can Join the Platform
Agencies interested in joining the Platform can sign up at www.nationallawenforcementplatform.org.