Seattle police cite biased city council, lack of support in exit interviews
Many officers are leaving the department because of political and community issues in the city
---
By PoliceOne Staff

SEATTLE — Dozens of police officers who've left the Seattle Police Department provided the agency with blunt takes on the political climate in the city.
According to KUOW, many officers have moved to neighboring agencies because of the rhetoric from the Seattle City Council and politics in general.
Comments including "City Council sucks" and "everyone seems unhappy" were made in exit interviews with officers believing their jobs have been affected by biased media, an overzealous Office of Police Accountability and a hostile community.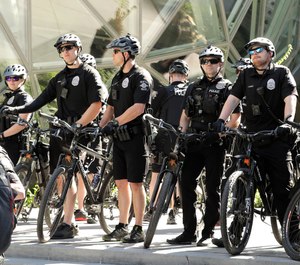 Officers also mentioned understaffing and a lack in raises as major issues.
"I hope this department will develop a plan to retain its younger officers who are leaving at an alarming rate," an officer wrote. "This is a current embarrassment to the city."
A few officers said Seattle's city councilmembers' statements about their views on police made them glad to work elsewhere.
"Our own City Council calls officers 'murders' [sic] without listening to all the facts," Officer Marty Malone said in his exit survey.
"It seems like everything an officer does is scrutinized for any and all violations – such as no name tag or failure to activate something," Detective Michele Hackett, a retired officer said. She worked for the department for 29 years. "We are human doing the best job we can. It seems like we are no longer afforded any benefit of the doubt."
The Office of Police Accountability director Andrew Myerberg said the reports to his office have increased over the years, and he understands the officers' frustrations.
"I think the officers have a fair criticism," Myerberg said.
He says he's working on policy changes that would allow command staff to directly deal with smaller issues rather than put officers through lengthy investigations for minor infractions.
"One thing we've really been working on at OPA, especially over the past year, is how to re-empower supervisors to take back minor misconduct — but if they're going to do so, to do it correctly and maintain accountability and transparency over the process," Myerberg said.
Officers have also reported a "lack of support from the city" and suggest that the department eliminate the need to report a "use of force" if someone complains of pain or discomfort while being handcuffed.
"One day I hope the city can right itself, like a ship with a great crew, but for now all I see is a ship floundering in the sea," Officer Malone said. "The leadership at this department is second to none, and I know they see the trend of officers leaving the department. Something is bound to give….sadly that feels like it's in the distant future."
Find the officers' exit interviews, here.