Community policing at work: University of Maryland, Baltimore Police Department
From a comfort K-9 to homeless outreach programs, UMBPD's officers work to strengthen connections with the West Baltimore community
---
Welcome to our new feature that showcases community policing best practices from around the country. If you would like your department to be profiled, email editor@policeone.com.
The University of Maryland, Baltimore Police Department (UMBPD) serves approximately 14,000 students, faculty and staff, as well as West Baltimore residents. 
As a progressive police department, UMBPD is committed to strengthening community and public safety partnerships through its Community Outreach and Support Team (COAST). UMBPD's 160 employees work with the community every day to build a stronger, safer UMB.
COMFORT K-9 PROGRAM
UMBPD's newest recruit is Officer Lexi, an Australian Shepard mix and the department's first comfort K-9. Comfort dogs are trained to provide stress relief and affection to people dealing with anxiety, depression, trauma, or mental illness.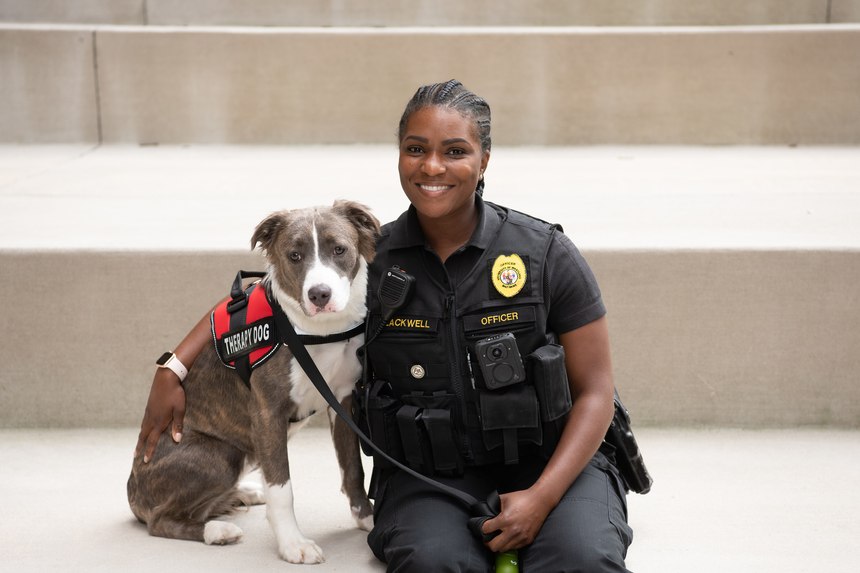 Lexi is only the third university police department comfort K-9 in the nation and she has a big job! Whether she's comforting students during stressful exams, helping community members in crisis, or promoting self-care among police officers, Lexi is always there to provide a paw for support.
Police Athletic League (PAL) Program
UMBPD partners with the University of Maryland, Baltimore's (UMB) Community Engagement Center to bring the PAL Program to West Baltimore.
The UMB Police Athletic/Activities League (PAL), a branch of the national program and only the second offered at a university, provides opportunities for West Baltimore elementary/middle school students to improve their self-esteem, academic performance and social skills while forming a positive relationship with local police officers. The officers go above and beyond to provide the PAL kids with a safe space for learning and fun five days a week after school.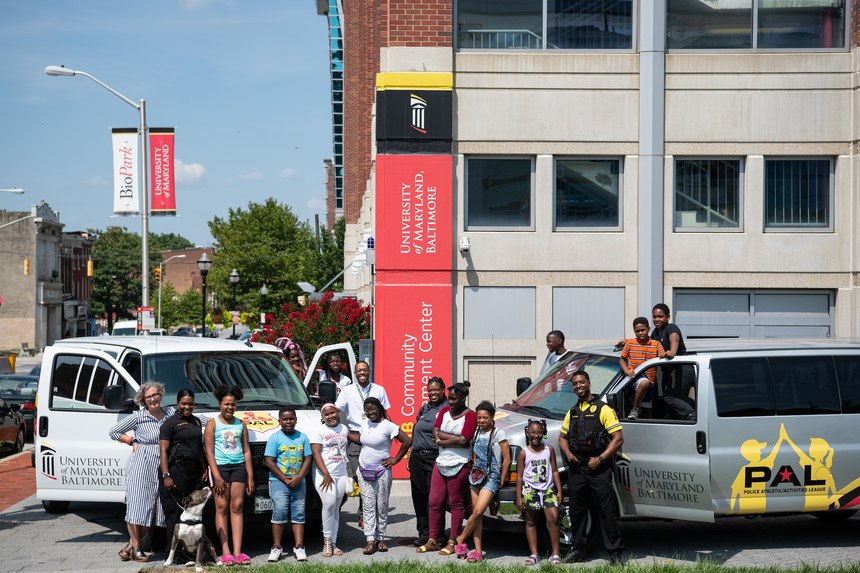 Homeless Outreach
Pfc. Yale Partlow is UMBPD's homeless outreach officer who spearheads the department's efforts to connect unsheltered individuals and those experiencing mental health crises with local service providers. Most recently, he organized a Homeless Outreach Symposium with the New York City Police Department's Homeless Outreach Unit to discuss best practices and new strategies for community outreach and crisis intervention for homeless individuals in Baltimore City.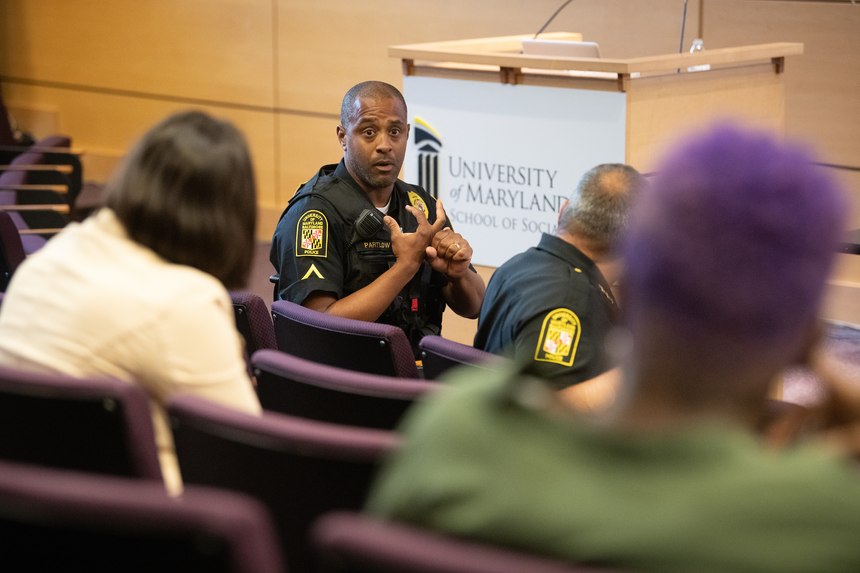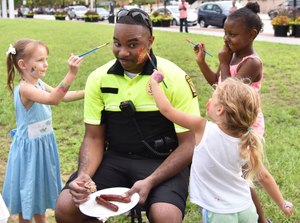 National Night Out
Every August, UMBPD officers host a community cookout to celebrate National Night Out with the West Baltimore community. The nationwide event allows members of the West Baltimore community to bond with UMBPD police officers over lawn games, face painting, dancing, burgers and hot dogs.
In addition to meeting university police officers, participants also get a first-hand look at the department's policing equipment and can even take a photo with McGruff the Crime Dog.
For more information about the University of Maryland, Baltimore Police Department, click here. 
Related