NYPD commissioner announces youth crime prevention initiative
The department plans to bring on youth coordination officers to track teens in their precinct who might be vulnerable to crime
---
Rocco Parascandola and Thomas Tracy
New York Daily News
NEW YORK CITY — The NYPD has begun a new push to better engage and protect the city's youth, the department's top cop said Wednesday.
The department plans to bring on youth coordination officers to track teens in their precinct who might be vulnerable to crime, and connect them with services that could help them lead productive lives, said Police Commissioner Dermot Shea.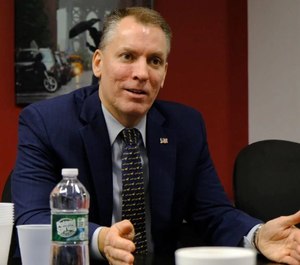 "I can't think of a better thing to invest our time and money in," Shea said during the Police Foundation's State of the NYPD breakfast at the Pierre Hotel in Manhattan.
The initiative will be modeled after the NYPD neighborhood policing program, which involves neighborhood coordination officers working closely with residents and civic groups.
NYPD Deputy Commissioner for Community Partnerships Chauncey Parker will oversee the department's youth initiatives, Shea said. Parker is a former prosecutor with the Manhattan District Attorney's office who joined the NYPD last month.
"Sometimes we have to ask yourself: 'How is it even possible that a young teen arrested has been arrested 20 times before?'" Shea said. "You also have to ask: 'Are we doing everything?' ... I think the answer to that last question is no.
"We can do far better, both within the NYPD and in coordination with a wide range of city agencies and private groups and organizations that are active right now throughout this great city," he said.
It's a heavy lift, Shea acknowledged, but he said much of what is needed is already in place. The NYPD knows from its records which teens have already run afoul of the law, he said.
"By and large, we don't have to re-invent programs to reach out to engage youth," said Shea. "But we have to connect the programs better ... with the kids who really need it.
"There are cops throughout the police department who will jump at the chance to work more effectively with young people."
McClatchy-Tribune News Service