Photo of the Week: Safety award
---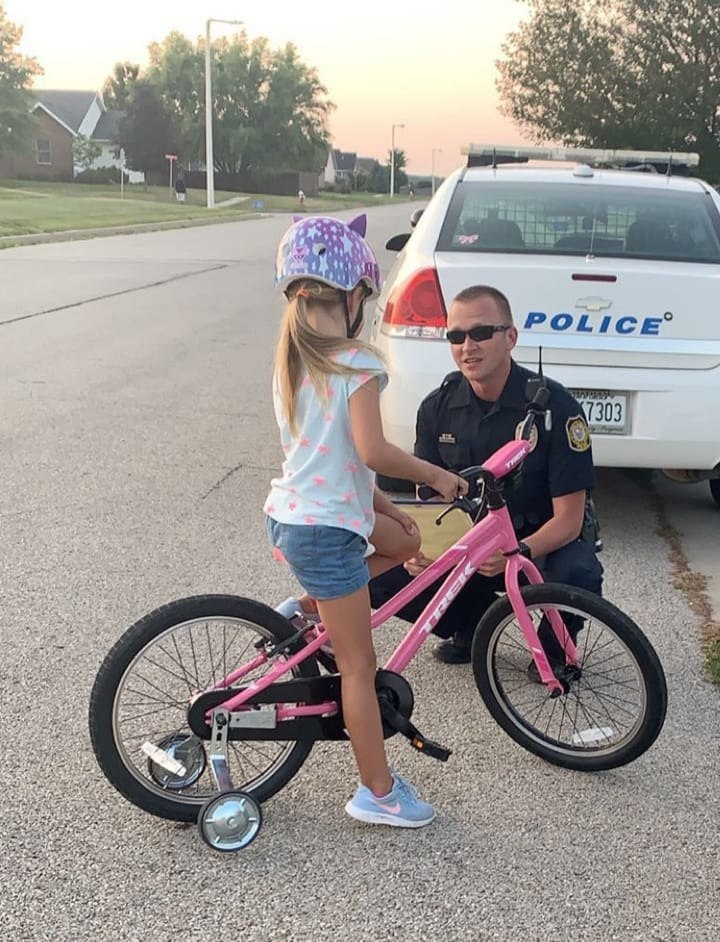 This week's photo comes from Officer David Leach of the Chatham Police Department in Illinois. Leach writes: 
Last week, someone photographed one of our officers (Officer Travis Schaal) giving out a child safety award to one of the kids in our community.  We have a summer program where we issue kids safety awards if we see them exercising any form of safety…be it wearing a bike helmet, looking both ways before they cross the street, etc. They can redeem the safety awards for a freebie of ice cream or another sweet treat at one of our local businesses.  We felt this picture encapsulated the very essence of community policing. 
Calling all police photographers! PoliceOne needs pictures of you in action or training. Submit a photo — it could be selected as our Photo of the Week! Be sure to include your name, department information and address (including city, state and ZIP code) where we can reach you — Photo of the Week winners have a chance to win a PoliceOne.com T-shirt!