15% Off TruckVault for off duty use. SHOP NOW!
---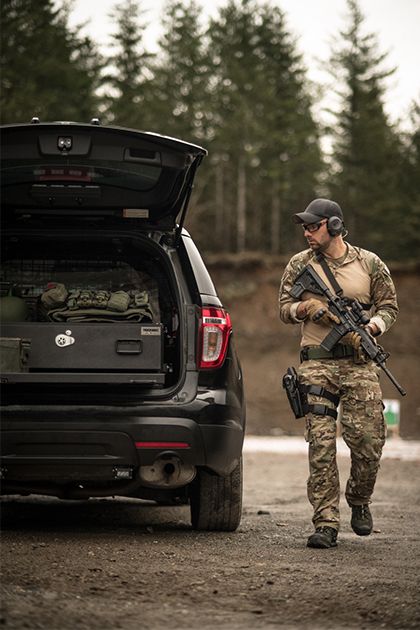 //MISSION
We are an American born company united in providing secure in-vehicle storage systems for all of life's demands. With agile product development, unrivaled craftsmanship and zealous customer service. TruckVault delivers value and quality that ensures trust.
WHY BUY TRUCKVAULT?
01. HEAVY DUTY PUSH-BUTTON LOCKS - Five Button combination locks with key-override for easy access and provides premium protection and security.
02. PROTECTS FROM CONDENSATION - TruckVault Secure Storage Systems put a stop to potentially damaging moisture buildup
03. PROTECTS FROM DUST & GRIT - Sealed tight from the elements, Truckvault Secure Storage Systems keep your gear grit-free
04. STRONGER AND LIGHTER - Constructed of tough MDO, TruckVault Secure Storage Systems are stronger than metal or plastic and travels silently
05. PROVEN FIRE PROTECTION - TruckVault Secure Storage Systems insulate stored equipment from extreme heat and damaging fire

CONTACT US FOR MORE INFO
Thank You!