Decon7 Systems
---
Decon7 Systems
8541 E. Anderson Dr. #106
Scottsdale, AZ 85255
Phone: 480-339-2858
Decon7 develops and manufactures tactical decontamination solutions for military, public safety, and security professionals worldwide. On top of large scale solutions, D7's portable, ready-to-use low burden systems are able to seamlessly reduce the spread of contamination and minimize exposure risk to first responders.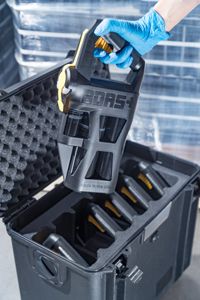 In the line of duty, you face new risks every day. Some are easily recognized while others like blood-borne pathogens, bacteria, and viruses are not. D7 is the world's safest and most effective broad-spectrum disinfectant and chemical decontaminant.
Watch it in action:

Please fill out the form to request more info:
Thank You!