MD5 LTD
---
MD5 LTD
PO Box 96, Normanton
West Yorkshire, ENG WF6 1WY
Phone: +44 (0) 1924 220 999
Fax: +44 (0) 1924 899 856 | Email: sales@md5.uk.com
Founded by a former head of Digital Forensics at the National Crime Squad, MD5 Ltd offer Forensic Software, Data Recovery, eDiscovery, eForensics and Digital Forensic Investigations. MD5 Ltd are the makers of the original "Virtual Forensic Computing" software (VFC) which is used by investigative agencies around the globe.
Their customers include the FBI, numerous County and State Sheriffs' Offices, the Australian Federal Police, the Metropolitan Police Service and Homeland Security agencies on every continent.
Contact us by email: sales@md5.uk.com
Featured Products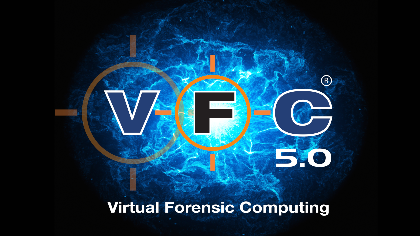 VFC gives investigators access to installed software on the suspect's machine so that it is possible to view proprietary files and data formats in their native environment. Examiners can take screenshots or screen-capture video to show exactly what a perpetrator has been up to and these can help win over judges and juries by visualizing and therefore simplifying otherwise tricky concepts and ideas.
MD5 Ltd are the makers of world-renowned "Virtual Forensic Computing", or "VFC" software. They are a Digital Forensics and eDiscovery service provider in the UK and have worked closely with Law Enforcement and Government Agencies since they were founded in 2003.

VFC 5.0 is now available. Please contact us for more info.
Thank You!