Vortex Optics
---
Vortex Optics
One Vortex Drive
Barneveld, WI 53507
Phone: 800-426-0048
Fax: (608) 662-7454
Vortex Optics is a family and veteran owned American company committed to providing customers with rugged, dependable, and professional sporting optics. We service our customers with the highest value optical products, provide expert technical support, and back it all up with our VIP Warranty. The VIP Warranty is our Very Important Promise, which is unlimited, unconditional, and lifetime. If you ever have any issues your product will be repaired or replaced free of charge.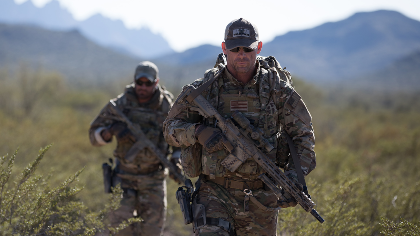 Are you a current or retired member of the military or law enforcement? Because of your experience, we encourage you to use and review our Vortex® products. As a thank you for your service, we offer all current and retired military or law enforcement personnel a sweet discount on all Vortex® products.
THANK YOU FOR YOUR SERVICE!

PLEASE FILL OUT THE FORM TO REQUEST MORE INFO:
Thank You!