Ala. police to enforce state health orders for COVID-19
If any person or group breaks the orders, police can charge and fine them, according to new guidelines from the state attorney general
---
Al.com/Alabama News Leader
BIRMINGHAM, Ala. — On Saturday, Alabama's Attorney General gave police officers statewide the authority to enforce emergency State Health Orders for COVID-19.
Before Saturday the orders handed down by the Alabama Department of Public Health were not officially tied to any legal consequences.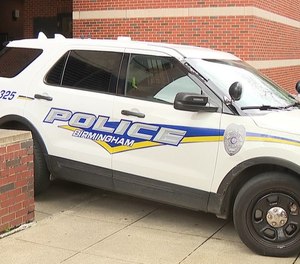 That has changed, and there are now clear penalties associated with knowingly breaking the state's orders meant to slow the spread of COVID-19.
In a memo sent to every law enforcement agency in the state this weekend Attorney General Steve Marshall said, if any person or group willingly breaks the state health orders they can be charged with a misdemeanor and fined up to $500 for each day they violated the rules, and if they continue to violate the rules they could possibly even be arrested, depending on the situation.
Alabama law enforcement officers are encouraged to enforce the orders on a case-by-case basis, starting with a warning.
Marshall said in the memo that "while the unprecedented nature of this pandemic and the government's evolving response seem to demand some restraint related to criminal enforcement of this order, if a violator has been made aware of the state health order and the refusal to comply presents a threat to public health and safety.... penalties are available as an enforcement tool."
Additionally, according to the Jefferson County Department of Health, any non-essential business that ignores orders to close can be fined and/or risk temporarily or permanently losing their business license.
The emergency statewide health orders were issued by Governor Ivey and the Alabama Department of Public Health on Thursday. They include:
Groups of more than 25 people, or any size group that cannot maintain a consistent 6 feet of distance between persons, are prohibited (in Jefferson County this rule is even stricter: With only 10 people allowed in any group).
Any restaurant, bar, brewery or similar establishments shall not permit on-premise consumption of food or drink. Carry out, delivery and curbside pickup are allowed and encouraged.
All public and private beaches on the Gulf of Mexico are closed
All schools closed
All elective dental and medical procedures shall be delayed
No visitors at hospitals and nursing homes
In Jefferson County, all non-essential businesses should be closed
As of Sunday morning, March 22, 2020 there were 138 confirmed cases of the new coronavirus in Alabama.
McClatchy-Tribune News Service