Search continues for man wanted in Okla. 'rage killings'
The search for a man wanted in a cross-state string of killings, shootings and carjackings is entering its fourth day
---
Associated Press
OKLAHOMA CITY — The search for an Oklahoma man wanted in a cross-state string of killings, shootings and carjackings is entering its fourth day, and authorities say they have no idea where the suspect may be.
Michael Dale Vance Jr. is wanted on multiple charges, including two counts of first-degree murder for the near-decapitations of two relatives in the town of Luther that Oklahoma County Sheriff John Whetsel described as "rage killings."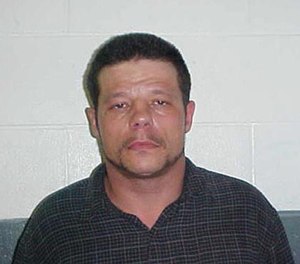 The 38-year-old Vance was last seen early Monday about 30 miles from the Texas border in western Oklahoma. Whetsel says by now, Vance could be anywhere from California to Florida.
Whetsel says it's also possible that Vance has died if he hasn't received medical treatment for a gunshot wound he suffered during a shootout with police in Wellston on Sunday.
Copyright 2016 The Associated Press
Copyright Associated Press. All rights reserved. This material may not be published, broadcast, rewritten, or redistributed.