Grisly photos show officer's injuries after Samurai sword attack
The officer was hit in the head and sustained a large gash and a fractured skull
---
By PoliceOne Staff
ROCKINGHAM, Australia — An Australian officer "is very lucky to be alive" after a man attacked him with a Samurai sword.
Police Union President George Tilbury told WA Today the 55-year-old officer responded to a domestic incident Wednesday. The suspect allegedly left the house before police arrived, but returned and attacked the officer with a Samurai sword.
The officer received a large head gash, lost a liter of blood and a fractured skull. He received 25 stitches and remains hospitalized in stable condition, the publication reported.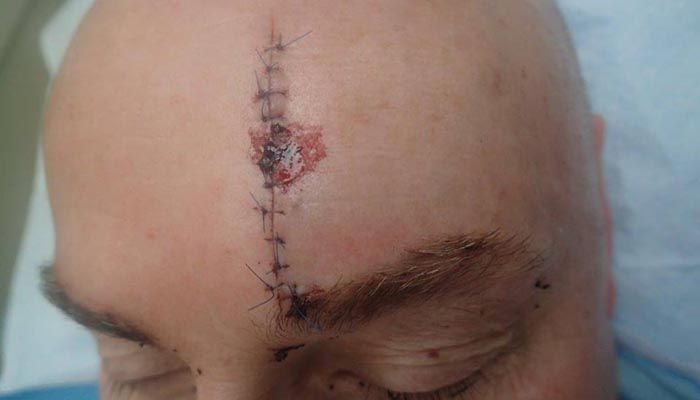 (Photo/WA Police Facebook)
Tilbury said this attack highlights the dangers officers face daily. 
"What this is is another incident where one of our members has been attacked, and they are attacked on a daily basis," he said. "This is so vicious and cowardly that it's something that now everyone is interested in because this officer could have lost his life."
The suspect, 45, has been charged with breaching a violence restraining order, armed in a way to cause fear, criminal damage and intent to maim by unlawful wounding.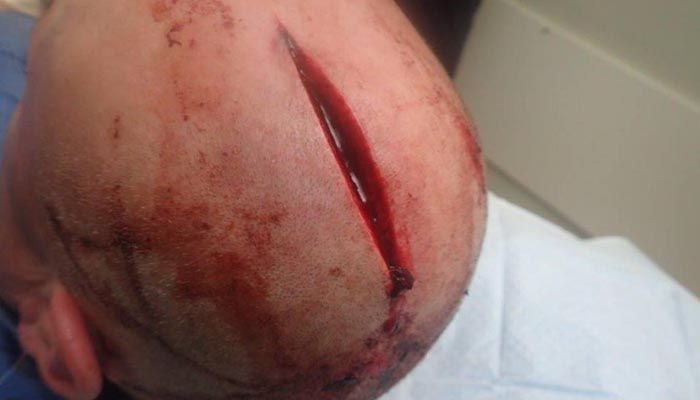 (Photo/WA Police Facebook)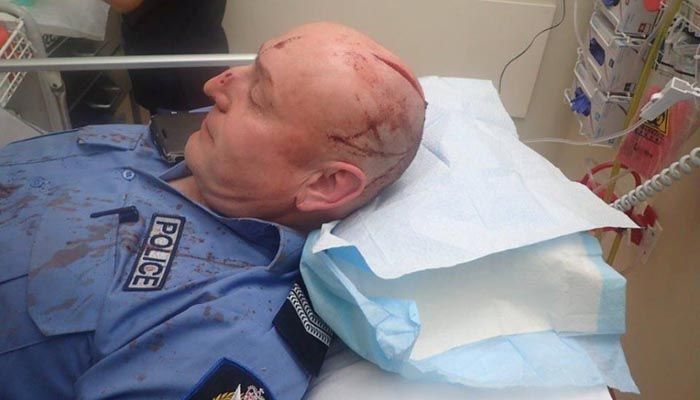 (Photo/WA Police Facebook)