Austin police get 370 suspicious package calls, find nothing
The calls comes in the wake of three package bombs that killed two people and wounded two others
---
Associated Press
AUSTIN, Texas — Austin police say they have responded to at least 370 calls reporting suspicious packages but found nothing dangerous in the wake of three package bombs that killed two people and wounded two others.
The Austin Police Department said in a tweet that, as of Wednesday morning, an additional 108 suspicious package calls had been received — increasing the total to 370.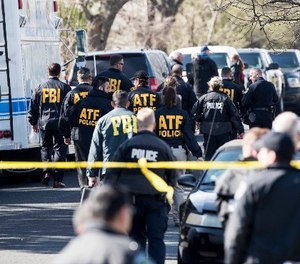 A package bomb exploded at an east Austin home on March 2, killing a 39-year-old man. Then, on Monday, package bombs at two addresses in other parts of the city exploded, killing a 17-year-old, wounding his mother and injuring a 75 year-old woman.
No arrests have been made.
Police continue to urge anyone receiving unexpected packages to call 911 without handling or attempting to open them.
Update on suspicious package incidents. (Numbers checked around 8:30 a.m.) We've had 108 suspicious package calls since 3 p.m. yesterday. That brings an event total of 370 suspicious package calls. #AustinPD

— Austin Police Dept (@Austin_Police) March 14, 2018
Copyright Associated Press. All rights reserved. This material may not be published, broadcast, rewritten, or redistributed.