11 ways becoming a police officer will change you
Every once in awhile I long for those blissfully ignorant days, before I became a cop.
---
By Ben Pugh
17 years ago, an optimistic, bright-eyed lad, clad in his Sunday best, arrived at an orientation for the upcoming Police Academy.
He was told delightful tales about solving crimes, taking bad guys to jail, and protecting his community. He looked forward with anticipation, to having a positive impact.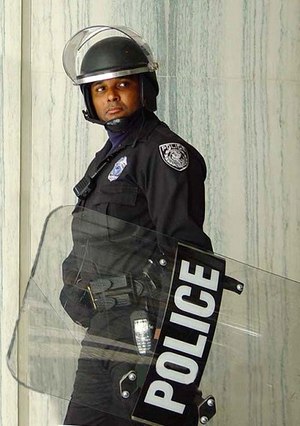 Today, we mourn the loss of that simple bastard. 
Check out a few ways becoming a cop changes you (and those you love).
1) You'll visualize a plan of attack, wherever you are.
2) Driving around off-duty will be tough to get used to.
3) You'll scan the crowd at events.
4) You'll always look people square in the eyes.
5) You'll hear a lot about that "one cop."
6) And you'll hear a lot about the cop in their family.
7) You'll react to the news differently.
8) You'll sometimes want to be left alone.
9) You'll only have cop friends.
10) Conversations will be different.
11) You'll change your spouse too.
The good news is, it won't always feel like this. Sure, I'll probably do #2 on my way home from work tomorrow, but I've gotten pretty good at being aware of "cop mode" and judged when it is and isn't an appropriate time.
I have unwittingly and unintentionally changed my wife as well. She is no longer the doe-eyed, naive lass she once was. She is a cop's wife. She knows the deal and has adapted masterfully.
Every once in awhile, though, I do long for those blissfully ignorant days.