P1 Photo of the Week: Pretend patrol
---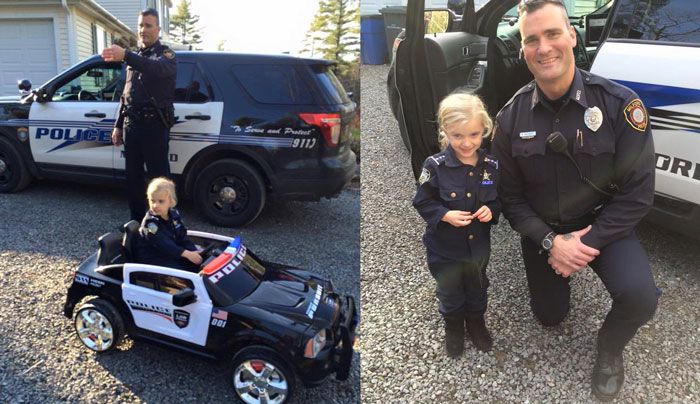 (PoliceOne Image)
Robert Butler is proud of all his three daughters and tries to support them in their dreams. His four-year-old, Samantha, has dreamed of being a cop since she was two. Butler and a friend of the family tried to help Samantha achieve her dream by taking her on a "pretend neighborhood patrol." Officer Rich Addonizio with the Milford (N.H.) Police Department spent over an hour explaining to Samantha what officers do everyday and let her work the lights and siren in his cruiser.
"This was an event she'll remember forever," Butler told PoliceOne.
Calling all police photographers! PoliceOne needs pictures of you in action or training. Submit a photo — it could be selected as our Photo of the Week! Be sure to include your name, department information and address (including city, state and ZIP code) where we can reach you — Photo of the Week winners have a chance to win a PoliceOne.com T-shirt!