Secret Service: Years-long budget woes continue under Trump
Over 1,000 agents have already hit the federally mandated caps for salary and overtime allowances meant to last an entire year
---
This article was modified to include information from the Secret Service about their ongoing financial woes, making it clear these issues have been going on for years.
By PoliceOne Staff
WASHINGTON — The Secret Service's budget woes have continued in the Trump era.
Secret Service Director Randolph "Tex" Alles said issues with overtime funding for around 1,100 agents this year is part of an "ongoing issue for nearly a decade due to an overall increase in operational tempo," according to NBC News.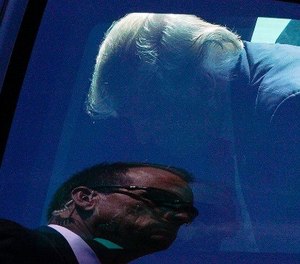 Alles told USA Today that the agents have hit the federally mandated caps for salary and overtime allowances for 2017, and Trump's frequent travel and large family have played a role in the agency hitting its cap. But it's not the whole story. The agency faced a similar problem just last year.
"Our agency experienced a similar situation in calendar year 2016 that resulted in legislation that allowed Secret Service employees to exceed statutory caps on pay," Alles said in a press release.
Officials have begun to discuss raising the combined salaries and overtime caps for agents from $160,000 a year to $187,000 for the duration of Trump's first term. However, if approved, nearly 130 veteran agents would not be fully compensated for hours they've already worked.
The agency is working with Congress with the hope of further addressing the problem.
An aide to Sen. Claire McCaskill, the ranking member of the Senate Homeland Security Committee, told NBC News that bipartisan legislation is being worked on.