How PoliceOne and Lexipol have your back: Using articles, training and policies to combat the challenge of today's law enforcement environment
Police leaders will have a unified solution that combines policies, training and content to mitigate risk, improve outcomes in their communities and prepare officers for the challenges of their jobs
---
There has been a heightened focus by the mainstream media on the response by law enforcement to incidents, with "viral video" continuing to play an outsize role in shaping public perception. While many such videos are misleading and free of important context, the current climate does underscore the need for all departments to have a strategy for developing and training personnel on policy to mitigate risk.
Lexipol and PoliceOne merged in February and have since focused on creating a combined solution to the major risk management, training and policy challenges faced by many law enforcement agencies. This article details how, and what agencies need to do to effectively blend policy, training and operations.
By Greg Friese, MS, NRP
The operating environment, not to mention the political environment, isn't likely to get less complex for law enforcement anytime soon. Police officers are on the front lines of society's most complex problems, from responding to active shooter incidents, to stemming the opioid epidemic, to addressing the challenges associated with chronic homelessness and people with mental illness. And they do it all under constant scrutiny from the local and national media and citizens with smartphones recording every action.
At the same time, leaders struggle to keep up with new case law and the changing priorities of local, state and national political leaders. Falling behind on these changes subjects the agency and officers to risk.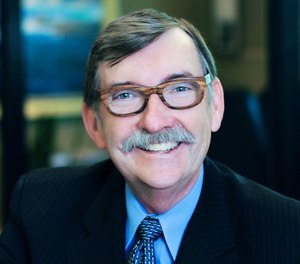 The keys to navigating these challenges are policies and training that incorporate best practices and are based on state and federal laws—while also remaining nimble to adjust to changing threats and legislative requirements.  
How policy informs training, operations
Policy, operations and training are interconnected. For example, consider the dramatic increase in opioid overdoses facing many communities. Many law enforcement agencies have responded by:
Adopting policies to allow officers to carry and administer naloxone, an opioid overdose reversal agent
Training officers on the new policy
Monitoring the frequency of police officer naloxone administration. Usage reports can in turn inform additional policy and training changes, as well as narcotics policing and investigation efforts. 
Since policy influences training content, method and volume, it's critical policies are current, in accordance with state and federal laws, and meet or exceed industry standards. Out-of-date policies put police officers at risk of injury and the department at risk of litigation or reputational and financial loss.
Unfortunately, public safety agencies and local governments are often ill-equipped to address these challenges because of antiquated technology and the inability to collaborate with other departments. The majority of the more than 18,000 law enforcement agencies in the United States are constrained by dated, often paper-based, records management systems, and poor and irregular access to quality training. These departments are often working with policies that have been handed down or copied from other departments. Paper-based policies are difficult to update and unlikely to reflect current best practices, exposing the department to risk.
Lexipol and PoliceOne – One partner for Law Enforcement
The combination of Lexipol and PoliceOne, which includes PoliceOne Academy learning management system (LMS) and PoliceGrantsHelp, creates one company with the mission, technology and content to address law enforcement training and policy challenges. The combination unites state-specific policies and policy training bulletins with hundreds of training courses, video training tips, and a comprehensive records management reporting engine—as well as tens of thousands of articles and news reports.
The combined company brings strong knowledge of the risks and challenges law enforcement faces and a deep bench of field, leadership, training, legal and subject matter experts. These professionals are united by a mission to use technology and content to reduce risk, create safer communities and empower the organizations that serve those communities.
"The Lexipol-PoliceOne combination puts up-to-date risk management policies, training and compliance-record keeping into a unified solution," Alex Ford, PoliceOne founder and Lexipol CEO, said of the merging companies.
Through intentional monitoring, daily reporting of police news and constant engagement with field personnel and leaders, Lexipol continually updates policies and training courses. In some instances, this active monitoring has allowed us to develop policies before many departments even realize the need.
"We had a drone policy ready to go before most departments had deployed a drone," Ford said. "And when legislation is passed that potentially affects public safety, our legal and content development teams are on it right away, providing expert analysis and in most cases delivering policy updates before the new legislation is effective."
For example, in 2018 the Iowa Supreme Court issued direction on vehicle inventory searches by police. Lexipol provided a comprehensive analysis of the case for our Iowa customers, demonstrating that our policy had already addressed the main areas of concern identified by the Court. Lexipol also made two small adjustments to the Vehicle Towing Policy.  
The Iowa case demonstrates how the policy and training needs of police officers depend not only on their job assignment, experience and work location within a jurisdiction, but also on local and state laws — something Lexipol takes into account in its approach to developing policies and training.
"We approach policy development on a state-by-state level, incorporating state subject matter experts from day one," Ford said. "Federal requirements and case law are included, but we go beyond that to address state laws, terminology and practices. These are not generic model policies; they are policies built for the state and ready for customization at the individual agency level." 
PoliceOne Academy courses face similar scrutiny through accreditation by different states. California, for example, may have different requirements than Texas for use of force training courses.
Active shooter incident readiness highlights need for current policies and training
We don't have to look far to see how important policy language is. For many years active shooter incident response experts have advocated that the first-arriving officers, even if solo, shall or must move aggressively toward gunfire with the immediate goal to stop the killing. When Broward County (FL) Sheriff David Israel changed his department's active shooter policy to read officers "may enter" from "shall enter," the consequences to Parkland High School students and teachers may have been fatal. This decision to change a policy, cited in the Parkland Commission investigation, was likely made without consideration to the reason for "shall enter" approach to active shooter incident (ASI) response or understanding the potential implications of changing a single word from "shall" to "may."
Yet even if the policy language had mirrored current best practices for response to ASIs, it would not be enough. Agencies must also train officers on the policy and go beyond the policy to incorporate lessons learned by field personnel and incident commanders. But in a recent poll, only 62% of PoliceOne readers said solo-officer response tactics are part of their ASI training.
Active shooter response training, like many topics for police officers, can and should be delivered in a variety of formats:
Roll call briefing to review policies
Viewing an online training video
Reading articles and analysis from industry experts
Completing a tabletop exercise
Participating in a multi-jurisdictional full-scale exercise
Reviewing lessons learned from other departments
Equally important as the type of training officers receive is how it is tracked and documented. With myriad training mandates and increasing scrutiny on the types and frequency of training officers have received, paper-based tracking or homemade spreadsheet solutions are no longer adequate. The most viable option for any department, regardless of its size, is a comprehensive training records management solution, incorporated into a secure online learning management system – an essential component of any public safety organization's technology toolkit.
Policies have real consequences
Gordon Graham, a world-renowned risk management expert, co-founded Lexipol in 2003. Graham is a 33-year veteran of law enforcement and a practicing attorney who has delivered a commonsense risk management approach to hundreds of thousands of public safety professionals.
"When I look at policy manuals, I see missing policies (e.g., policies required by law are not present), inconsistent policies (e.g., the manual lists two different timeframes for how often inmate safety checks should be conducted), unconstitutional policies (e.g., 'Firefighters from this department shall not date any other city employee') and just plain stupid policies (e.g., 'In no case shall an officer ever drive more than 10 miles per hour over the posted speed limit')," Graham wrote in Good Public Safety Policies Support Good Public Safety People. "Incomplete, missing, inaccurate, out-of-date policies have real consequences."
Graham groups those consequences into three areas:
Physical—The physical risk from a poorly created pursuit policy may result in severe injury to an officer or civilian.
Financial—Financial risk from an out-of-date use-of-force policy or a high-speed response policy might result in litigation and a large cash settlement against the police or community. Charlotte paid $950,000 to the family of a man who was hit and killed by a police car in July 2017. The officer driving the police car is on unpaid administrative leave while he awaits trial on a charge of involuntary manslaughter.
Political—Damages from political risks put a department's reputation at stake, which might have immediate consequences on the perception of the department by civilians, policymakers and elected officials. But the damage can also cast a shadow across the profession. A viral video showing Philadelphia police arresting two men in a Starbucks partly became national news because of an uncertain policy about how police should respond to a store manager's complaint and the changing tactics of the police commissioner to communicate on behalf of the department about the incident. The incident likely motivated many police leaders to review their policies, add training and document the completion of training.
Loss of life, either civilians or police officers, is the worst consequence of inadequate training, policy or risk management. For the Broward County Sherriff's Office, additional consequences included the firing of four officers and suspension of the sheriff. Most recently the Commission for Florida Law Enforcement Accreditation (CFA) unanimously revoked the law enforcement accreditation of the department for its responses to the 2018 Parkland school shooting and the Fort Lauderdale-Hollywood International Airport shooting in 2017.
Departments using Lexipol's PoliceOne suite of solutions have the benefit of a defensible policy, expert-informed training and a records management system that makes reports – generated with just a few keystrokes – always available to politicians, regulators and the public.
"Lexipol's mission is to provide policies that are legally defensible and kept up to date, accompanied by training, to mitigate risk for public safety agencies and the communities they serve," Ford said. "The value to public safety is like a three-legged stool – defensible policies, regularly updated, backed by training. All three legs are necessary to keep the stool upright. Lexipol has done an incredible job of building a library of policies and content that address the issues facing law enforcement on a day-to-day basis."
By public safety, for public safety
The merger of PoliceOne and Lexipol affirms both companies' commitment to their mission to reduce risk, create safer organizations, and empower organizations to better serve their communities. At the foundation is a team of current and former officers and leaders who have thousands of years of combined experience. That team is dedicated to support public safety by providing content, creating training courses and developing policies that empower field personnel to do their best work, make a difference every day in their community and come home safely at the end of every shift.
---
About the author
Greg Friese, MS, NRP, is the Lexipol Editorial Director, leading the efforts of the editorial team on PoliceOne, FireRescue1, CorrectionsOne, EMS1 and EfficientGov. He is an educator, author, paramedic and runner. Ask questions or submit article ideas to Greg by emailing him at gfriese@lexipol.com.