What the Neb. 'OB-GYN' lawsuit says about women in policing
The allegation reminds us that there have been some pretty egregious examples of mistreatment of women in law enforcement
---
When I read that the Nebraska State Patrol has "for years" forced female police recruits to submit to "a vaginal and rectal examination" as a requirement for employment, I immediately thought, That simply cannot be true. Nobody is that stupid.
I quickly remembered that we continually come upon stupid people, with each idiotic act outdoing its predecessor. However, this allegation – if found to be true – is one of the most monumentally stupid things I've heard in my life.
According to a report by the Associated Press, Trooper Brienne Splittgerber filed a lawsuit against the Nebraska State Patrol, the state of Nebraska, two former patrol heads and "various other people."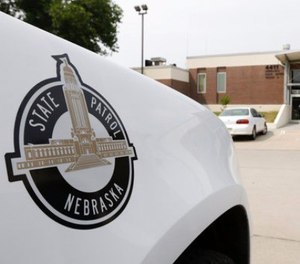 The AP said, "State Patrol spokesman Cody Thomas said no NSP recruits have undergone the pelvic exams since December 2016."
This case has not yet been heard in court, and I have no intention to adjudicate it here, but talk about a damning statement. It immediately begs the question: What about before December 2016?
According to the lawsuit, Splittgerber submitted to the required, pre-employment physical exam in 2014 before she was hired by the patrol in 2015.
File under: You just can't make this sh*t up.
Undoing a terrible history of misogyny
Splittgerber's allegation reminds us that there have been some pretty egregious examples of mistreatment of women (and, for that matter, a number of other groups) in the ranks of law enforcement. I'm led to wonder, has all of that past mistreatment had an adverse effect on recruiting and retention of female officers?
Renowned police trainer and PoliceOne Contributor Sergeant Betsy Brantner-Smith was hired as a police officer in 1980 and started at the police academy in early 1981. That class had four other women.
Five days into the academy, Betsy was the only female left.
This is anecdotal evidence, to be sure, but compelling evidence nonetheless.
During her academy training, one of the lead instructors confronted Smith – in front of the entire academy class – and suggested that instead of being a student in "his academy" he would rather see her on her knees in front of him.
"I was stunned, but so naïve and so fearful I would lose the job I'd worked too hard to get that I just shut up. It didn't get a whole lot better, but I persevered and graduated," Sergeant Smith told PoliceOne.
"As a rookie, I was written up for things like standing with my feet too far apart for a woman, using too much profanity in the station for a woman and disobeying a direct hint. Those are direct quotes from my disciplinary paperwork," Smith said.
Smith said that even into her early career, the hazing continued, but not by her immediate peers on patrol. It was command staff who, for nearly two years, mistreated her. Her toughness, fortitude, and solid performance as a "cop's cop" were the difference between washing out and becoming one of the most revered and respected female officers this country has ever seen.
"I certainly faced harassment and discrimination many times in my 29 years as a police officer, but like most women cops, I just accepted it as part of the job and learned to choose my battles wisely," Smith said.
Smith says that the biggest discrimination issue she hears about from female officers is how poorly police departments handle pregnant cops.
"Even though pregnancy is inevitable for most agencies and the handling of this temporary condition is quite simple, police managers continue to get it wrong, often with women losing their careers and their livelihood. The stories are horrific to say the least, and jurisdictions waste a lot of money on lawsuits that are easily avoided," Smith said.
Overcoming a reputation of discrimination and hostility toward women
According to the National Center for Women and Policing, a mere 13 percent of American police officers are female. The FBI puts that number even lower at 11 percent. Jane Townsend, who is chief inspector for the British Transport Police, told The Atlantic last year that the percentage of female officers in the United Kingdom is more than double that of the United States at 28 percent.
Does a history of mistreatment of women lead to that low number? It's impossible to draw from that data a cause-and-effect relationship, but to not address the possibility is negligent in the extreme. Most law enforcement agencies are having a difficult time recruiting and retaining any cops, much less women. But Smith cautions against changing recruiting and retention practices to attract more females.
"A reputation of discrimination and hostility toward women or other minorities quickly becomes an issue that the agency will have a hard time overcoming even when they finally change their ways. However, agencies that are too lenient of poorly performing women and minorities run a similar risk of damaging their reputations and may fail to attract the best candidates," Smith said.
"At a time when the law enforcement profession continues to swim upstream in the big river that is public relations, police managers cannot afford to fail to treat each applicant, each recruit and each employee equally. This means hold everyone to the highest possible standards, and frequently reviewing policy and practices to make sure they benefit the community, the agency and the police officers themselves."
Meanwhile, back in Nebraska…
There is certainly more to be revealed about the Nebraska lawsuit. Did the agency also require male officers to submit to the "turn and cough" exam? What about prostate exams? If this was also part of the pre-employment regimen, then a deeper examination of the NSP hiring process may be worthwhile.
And while we just don't know all the facts of the case yet, this report sounds not only bad, but totally plausible.
What we do know is that Splittgerber's lawsuit seeks unspecified damages. We also know that if she wins this thing, we can safely specify that the payout will be enormous.