Calif. LEO weighs lawsuit after altercation with Toronto Raptors president
The LEO was allegedly hit in the jaw by the president and unable to return to work due to his injuries
---
By PoliceOne Staff
OAKLAND, Calif.  — A sheriff's deputy is considering filing a lawsuit after claiming he was seriously injured by Toronto Raptors President Masai Ujiri last week.
According to CBS San Francisco, Ujiri allegedly hit the deputy with his arm on the side of his face and shoved him while trying to get to the court after the Raptors won the NBA Finals.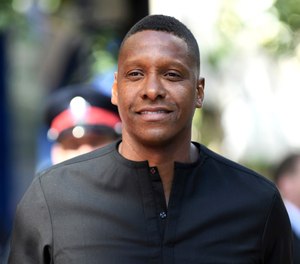 The deputy told investigators that he was trying to stop Ujiri because he didn't know who he was and wasn't wearing proper credentials. That's when Ujiri gave "an unprovoked significant hit to the jaw" to the deputy.
The 20-year veteran suffered a serious concussion and jaw injury and hasn't been able to return to work.
The Almeda County sheriff says he supports the deputy and is recommending the case move forward to the district attorney for criminal charges against Ujiri.