Calif. officer killed in high-speed pursuit
The pursuit began during a traffic stop of an unlicensed vehicle
Duty Death: David Joseph Nelson - [Bakersfield, California]
End of Service: 06/26/2015
---
By PoliceOne Staff
BAKERSFIELD, Calif. — Bakersfield police Officer David Joseph Nelson, 26, was killed in a vehicle crash during a high-speed pursuit early Friday morning, ABC 23 reports.
The pursuit began during a traffic stop of an unlicensed vehicle. Nelson pursued the vehicle for several blocks before his cruiser ran off the road and into a retaining wall, the Officer Down Memorial Page reports.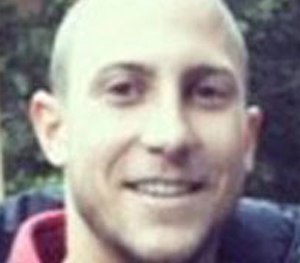 The crash caused the engine compartment to ignite. Nelson was pulled from the vehicle by responding officers before the car became completely engulfed in flames. He was taken to Kern Medical Center, where he died shortly after.
The suspect he pursued is still at large.
Officer Nelson served with the Bakersfield Police Department for two years. He is the first Bakersfield Police Department officer to be killed in the line of duty since 1983.