Fallen Va. captain remembered as a key mentor
Each time a new reserve officer needed training, Waynesboro police liked to team the rookie up with Kevin Quick
---
By Larry O'Dell
Associated Press
RICHMOND, Va. — Each time a new reserve officer needed training, Waynesboro police liked to team the rookie up with Kevin Quick. They knew Quick — pleasant, unflappable, reliable — would set the right example.
"People really gravitated to Kevin," Waynesboro police Sgt. Brian Edwards said.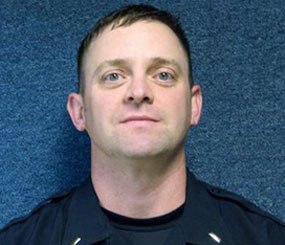 Quick, 45, was found dead last week. Virginia State Police have not said how he died. Their investigation ranged from the foothills of the Blue Ridge Mountains where Quick lived to a wooded area a few miles northwest of Richmond, where his body was found Thursday — six days after he failed to show up to visit his girlfriend and their 4-month-old daughter. Four people face felony gang participation charges in the case, and two others have been charged with stealing Quick's sport utility vehicle.
"We think we've pretty much got the main players," state police spokeswoman Corinne Geller said Tuesday. Additional charges are expected against at least some of those already in custody, she added.
Friends say Quick's warm disposition and devotion to family endeared him to the police force and the community he served for 24 years.
"He had such a calm head," Edwards said. "You couldn't get him riled up."
Quick's disappearance prompted an outpouring of concern that turned to grief after his body was found. A reward fund that was established early in the search grew to more than $41,000, and a big crowed turned out for a candlelight vigil in Quick's memory Saturday night.
Rodney Soulsby II, who led the reward fundraising effort, said any money that is not doled out to tipsters likely will be placed into a trust fund for Quick's daughter — perhaps with the goal of sending her to the University of Virginia. Quick was an avid U.Va. sports fan and dedicated tailgater at Cavaliers football games, friends said.
The outpouring from the community has not been surprising to Quick's friends, including those who worked with him before he was laid off from his management job at the Invista synthetic fiber plant in Waynesboro a few months ago.
"I never once in 18 years heard him raise his voice or say anything bad about any other human being," longtime friend and co-worker Chris Harris said. "Everybody who ever met him would say the same thing. He was a guy I looked up to and thought, 'I'd be doing good if I could be more like him.'"
The only complaint he ever heard at work about Quick was that "he might have been too nice," Harris said.
"Sometimes when you're in management, you have to be tough on people," he said. "I think at times Kevin struggled with that."
Tabby Brydge, an administrative assistant at Invista, described Quick as one of her closest male friends. She recalled Quick, who was separated from his wife, sharing his regret that he might not ever become a father — and then his joy when he did.
"I said, 'This little girl is going to steal your heart like nobody else.' I just wish he had the opportunity to fulfill that dream. It's heartbreaking," she said.
The child's mother and Quick's girlfriend, Yadira Weaver, did not immediately return messages left at her office, and a home phone number could not be located.
Quick loved volunteering for the reserve police force, friends said. Edwards said Quick, a captain, was following in the footsteps of his father, Ronnie Quick, who was chief of the reserve force before retiring in 2012.
"They were both outgoing," Edwards said, but in different ways. Ronnie Quick, who was nicknamed "The Colonel," had a raspy but booming voice while his son was more soft-spoken.
When Quick wasn't working, Edwards said, he enjoyed waxing his 1999 Toyota 4-Runner and mowing his lawn.
"His truck stayed spotless," Soulsby said.
He said suspicions of foul play in Quick's disappearance were heightened when people saw photographs of the SUV after it was recovered by police. The tires were muddy.
"If he'd been driving it, it never would have been that way," Soulsby said. "He would have gone to the first car wash he could find."
Edwards said Quick also was devoted to his family, taking care of his mother after his father died last year.
"Kevin, being the eldest of three sons, kind of took over being the family patriarch," Edwards said. "He knew that was his role now."
Copyright 2014 The Associated Press
Copyright Associated Press. All rights reserved. This material may not be published, broadcast, rewritten, or redistributed.