17(ish) car companies that offer military discounts
Your service in the U.S. armed forces can give you a major advantage when it comes to buying a new vehicle
---
By Megan Wells, PoliceOne Contributor
Did you know, as an active duty or military veteran, you can take advantage of discounts from more than a dozen vehicle manufacturers? Play your cards right and you could be saving thousands of dollars on your auto purchase, especially if the dealership lets you combine available military discounts with other deals like trade-in programs. Here is a list of all the car companies that offer military discounts. 
Highest dollar-value discounts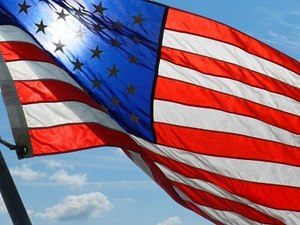 Dollar for dollar, these car brands offer the highest discounts for military personnel: 
The $500 club
The following automakers all offer $500 discounts for military personnel. The decision-maker among them lies in your vehicle preference.
Discounts for service members stationed abroad
This category is definitely cornered by luxury automakers. If you'd like to splurge on a vehicle, do it before your deployment ends. 
Audi offers discounts for active duty military, civilian and DOD employees stationed outside of the United States. The program allows for shipping of the vehicles back to the United States as a part of the incentive. 
Jaguar and Land Rover are two more luxury automakers that provide special pricing for U.S. military sales. Both Jaguar and Land Rover discounts work for U.S. military stationed abroad. 
BMW and Mini is another auto cluster that offers discounts specific to U.S. service personnel located overseas. The discounts include tax-free purchasing, international warranty and fixed prices worldwide, among others. 
The 'talk to a representative' discounts
Figuring out exactly what you'll save with the following auto brands will require a bit more homework. Factors like where you live and what vehicle model you're interested in will be necessary to find what discounts are offered. 
Nissan and Infiniti are a little more nuanced. To find clear answers about discounts through Nissan or Infiniti, you'll need to speak with a dealership representative directly. You'll also need to verify your military experience with the dealership up front. 
If a Subaru is your car of choice, reach out to your local dealership to see what discounts they can offer. While we couldn't find a global or national military program, certain local Subaru dealerships offer military discounts. Take for instance the location in Keene, N.H., that offers discounts for the purchase or lease of a new Subaru. Subaru 
Kia provides a list of year-round deals for armed forces, but the discounts can vary by location and model. You'll need to refer to their site for specific savings. Kia also touts major deals to honor Veterans Day, meaning there may be added savings if you purchase a car in November.
Honorable mention
Volvo offers military customers 50 percent off extra equipment on particular vehicle models. If Volvo is your brand but you're not satisfied with a floor model, you'll be able to stretch your dollar further with their military discount. 
Always ask about military discounts. Offers change quickly, and each dealership might offer something greater than the national deals we've found. These discounts are just the start. Be sure to ask about additional deals you can combine with your military discount for added savings.