Charges filed in kidnapping, sexual assault of Kan. sheriff's deputy
Johnson County officials said the abduction and assault of an off-duty, female deputy sheriff was apparently not a targeted attack
---
By Tony Rizzo
The Kansas City Star
JOHNSON COUNTY, Kan. — Two men were charged Tuesday with kidnapping and sexually assaulting a Johnson County sheriff's deputy.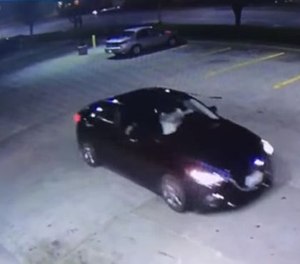 Johnson County prosecutors accused the two of aggravated kidnapping, rape and aggravated sodomy.
Bond for each was set at $1 million. The names of the two men have not yet been released.
The Johnson County Sheriff's Office said Tuesday morning that the men were arrested Monday night across the state line in Jackson County. Authorities said they also have found the vehicle used in the Friday night incident.
Johnson County Sheriff Frank Denning has scheduled a Wednesday morning press conference to discuss the case.
The female deputy was abducted late Friday night from outside the detention facility in Olathe in what officials called an ambush. Officials said she was sexually assaulted before being released several hours later in Jackson County. The sheriff's office said Tuesday morning that the two suspects were in custody in Jackson County.
McClatchy-Tribune News Service