Fla. trooper dies in crash
Florida Highway Patrol Trooper Tracy Vickers' patrol car "unexpectedly" drove into a truck
Duty Death: Tracy Vickers - [Orange County, Florida]
End of Service: 09/27/2019
---
Joe Mario Pedersen
Orlando Sentinel
ORLANDO, Fla. — Florida Highway Patrol Trooper Tracy Vickers is dead after a vehicle accident Friday morning, according to Orange County Mayor Jerry Demings.
"Very sad news this morning with the passing of an FHP Orlando trooper during a 408 accident. My heart goes out to the officer's family and law enforcement family," Demings said. "Please remember to travel safe."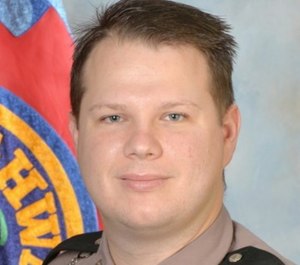 The crash was reported at about 6:04 a.m., FHP said. A trooper unexpectedly drove into and underneath a truck containing construction equipment, said FHP's Lt. Kim Montes.
It is unclear if anyone was inside the truck at the time of the collision.
Vickers, a U.S. Navy Veteran, served more than four years with FHP and had previously been assigned to patrol in Leesburg, the agency said in a release.
"The entire FLHSMV family and his FHP brothers and sisters are heartbroken today as we mourn the loss of Trooper Tracy Vickers," FHP said in a statement. "Trooper Vickers was a leader within the patrol and his troop and served as a Field Training Officer, training and mentoring new troopers. He served Central Florida and the state for just over 4 years, selflessly protecting Florida's citizens and visitors. Please keep his family in your prayers."
McClatchy-Tribune News Service