Ga. deputy killed in crash while responding to burglary
Bibb County Deputy Kenterrous Taylor struck a wall after losing control of his cruiser
Duty Death: Kenterrous Taylor - [Bibb County, Georgia]
End of Service: 03/18/2020
---
Chelsea Prince
The Atlanta Journal-Constitution
BIBB COUNTY, Ga. — A Georgia sheriff's deputy was killed early Wednesday when he crashed into a wall and was thrown from his patrol vehicle.
Bibb County Deputy Kenterrous Taylor, 27, was responding to a burglary call at the time of the crash, according to the Bibb sheriff's office. He wrecked about 1:30 a.m. near the intersection of Forsyth Road and Rivoli Drive.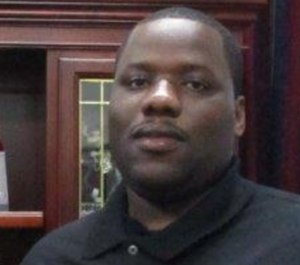 Authorities said Taylor struck a wall after losing control of his vehicle. The impact caused the cruiser to overturn, and Taylor was ejected, the sheriff's office said in a news release.
The wreck remains under investigation. 
McClatchy-Tribune News Service