Ky. LEO dies after fight with suspect
Chris Hulsey suffered a fatal "medical incident" after a confrontation with a suspect
Duty Death: Chris Hulsey - [Meade County, Kentucky]
End of Service: 09/21/2019
---
By PoliceOne Staff
LOUISVILLE, Ky. — A man has been charged with manslaughter after a sheriff's deputy died following a fight with the suspect. 
According to WDRB, deputy Chris Hulsey died Saturday. Hulsey suffered an "apparent medical issue" after getting into a fight with the suspect, WLKY reports.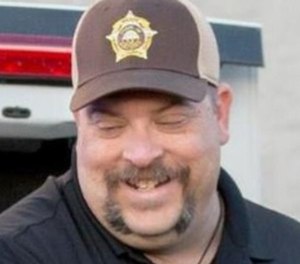 Hulsey and other officers with the Meade County Sheriff's Office were searching a home around 6:20 p.m. Saturday when Hulsey was involved in a fight with suspect Terry Gonterman, according to WDRB. Hulsey then fell ill after the altercation.
Two detectives at the scene performed CPR on Hulsey until other emergency crews arrived. Hulsey was pronounced dead at the hospital, WDRB reports.
Gonterman was charged for multiple drug-related offenses, manslaughter, and tampering with physical evidence, according to the report.
A patrol car has been parked in front of the Meade County Court building as a memorial to Hulsey.