Retired NYPD officer dies of Ground Zero-related cancer
Derrick Bishop made national headlines for his sorrow over shooting a gunman trying to hijack his car
Duty Death: Derrick Bishop - [New York, New York]
End of Service: 09/18/2019
---
PoliceOne Staff
NEW YORK, N.Y. — Retired NYPD officer Derrick Bishop has died of Ground Zero-related cancer, five years after making headlines for his sorrow over fatally shooting a gunman who tried to hijack his car, MSN reports.
Bishop, 60, died on Sept. 19, according to his sister. He suffered from thyroid and prostate cancers and, though he was a first responder during the Sept. 11 attacks, his family was never able to enroll him in the Victims Compensation Fund.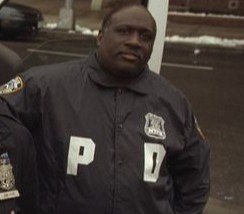 "He's the oldest brother in the family," his sister, Jeaneen Bishop, said. He was also the first in his family to join law enforcement. "He initiated it all. We're very proud. It was a great, great loss."
After retiring from the NYPD, Bishop took a security job in East New York. It was there that he fatally shot an 18-year-old who was attempting to break into Bishop's car while carrying a gun.
"It's not a good feeling to shoot anybody," Bishop told the New York Daily News at the time. "It was just something that happened. I didn't want to die. I wanted to be able to see my kids and my wife."
Bishop is survived by his wife Patricia; daughters Dominique and Chanel; mother Bernice Holloman, 83; sister; and brother Bernard, 58.