Tenn. deputy dies in vehicle crash
Deputy Stephen Reece was remembered as 'one of the most amazing people' in his department
Duty Death: Stephen Reece - [Cheatham County, Tennessee]
End of Service: 11/15/2019
---
PoliceOne Staff 
MONTGOMERY COUNTY, Tenn. — A Cheatham County deputy was killed in a two-vehicle crash in Montgomery County on Friday afternoon. 
The Tennessean reports Deputy Stephen Reece, 50, died at the scene after his patrol vehicle collided with a grey van at an intersection. Tennessee Highway Patrol investigators are still investigating the incident.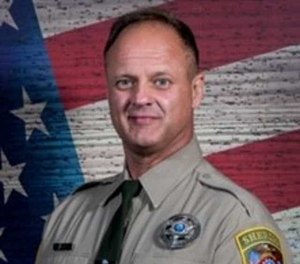 The driver of the grey van is being treated for non-life-threatening injuries, The Tennessean reports. 
Cheatham County Sheriff Mike Breedlove told The Tennessean that Reece joined the department in April, but had worked in law enforcement for at least 18 years. Reece previously worked for the Metro Nashville Police Department. 
"This is probably the saddest day for Cheatham County, but it's part of what we signed on for," Breedlove told The Tennessean. "He was a professional and one of the most amazing people we've ever had in our office." 
Reece is survived by his wife, two children and three siblings.