Ex-Ill. cop's trial delayed until July
Drew Peterson has pleaded not guilty to charges of first-degree murder in the 2004 death of Kathleen Savio
---
JOLIET, Ill. — A judge has delayed the trial of a former suburban Chicago police officer in the death of his third wife. Drew Peterson has pleaded not guilty to charges of first-degree murder in the 2004 death of Kathleen Savio.
Peterson's trial had been set to begin June 14. Circuit Judge Stephen White on Wednesday said jury selection will begin July 8.
Defense attorney Joel Brodsky says he asked for the trial to be delayed until Aug. 23, saying his team needs more time to analyze evidence.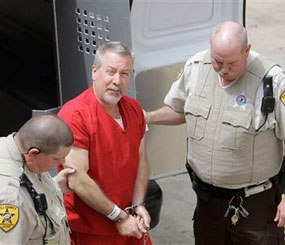 Peterson has also been named a suspect but isn't charged in the 2007 disappearance of his fourth wife, Stacy Peterson. He denies any involvement in her disappearance
Copyright 2010 Associated Press
Copyright Associated Press. All rights reserved. This material may not be published, broadcast, rewritten, or redistributed.