Texas officer shot to death while serving warrant
58-year-old Officer Kenneth Copeland died Monday afternoon after being shot multiple times
---
Associated Press
SAN MARCOS, Texas – Police have revealed the identity of an officer shot and killed while serving a warrant in Central Texas.
A statement issued by San Marcos, Texas, officials said 58-year-old Officer Kenneth Copeland died Monday afternoon after being shot multiple times by a suspect while Copeland was serving a warrant.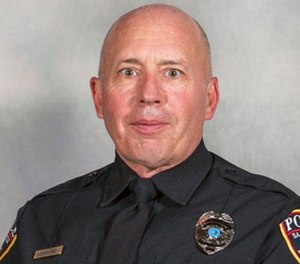 The statement says Copeland was wearing a protective vest at the time of the shooting.
At a news conference, Police Chief Chase Stapp said Copeland had been with the department for 19 years.
Stapp said the suspect, who also had at least one gunshot wound, surrendered after a brief standoff and was taken to a hospital. Stapp said it was unclear if the wound was self-inflicted or inflicted by police gunfire.
Copyright Associated Press. All rights reserved. This material may not be published, broadcast, rewritten, or redistributed.