Judge: Man not guilty due to insanity in Texas chief's death
The acquittal was a blow to Chief Michael Pimentel's family, who have waited four years for the case to go to trial
---
By Emilie Eaton
San Antonio Express-News
SAN ANTONIO, Texas — The man accused of gunning down the Elmendorf police chief in 2014 was acquitted of murder Monday after a judge ruled that he is not guilty by reason of insanity.
Judge Sid Harle agreed with two psychiatrist assessments that Joshua Manuel Lopez, 28, suffered from serious mental illness and did not know his conduct was wrong when he shot Chief Michael Pimentel twice, once in the shoulder and once in the abdomen.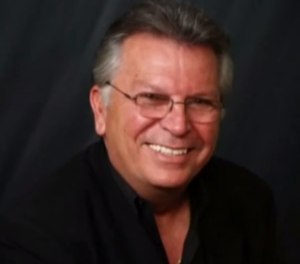 "You are the poster child why we need mental health intervention to occur early on," Harle told Lopez. "People should not turn a blind eye to it."
The acquittal was a devastating blow to Pimentel's family, who have waited four years for the case to go to trial as Lopez was treated for paranoid schizophrenia in a state hospital, according to court records.
After the ruling, three members of the late chief's family addressed Lopez directly for a victim's impact statement. Malinda Lanford, the chief's daughter, wore her father's police badge on her hip. The chief's sisters, Patty Gonzales and Donna Sampson, wore pins with a photo of Pimentel in his police uniform, smiling ever so slightly.
"You're lucky that you still have your family to stand beside you," Gonzales said. "Because we don't have that."
"In my eyes, you are the lowest person in the world, and I will go to my grave making sure you stay put," Gonzales told Lopez. "Because there's nothing more that I want than for you to live a horrible life."
Lopez will now be sent to the maximum-security state hospital in Vernon for a 30-day evaluation and treatment, at which point a Bexar County judge will determine if Lopez is a serious danger to others. If he is, the judge can commit Lopez to a state hospital for up to six months on the first occasion and then on a yearly basis.
If a judge rules Lopez is no longer dangerous, Lopez can be released into an outpatient or community-based setting, according to John Reynolds, a spokesman for the Texas Health and Human Services Commission, the agency that oversees the state hospital system.
It appears to have been several years since a local defendant in a capital murder case has used the insanity plea. In 2010, a San Antonio mother named Otty Sanchez, who gained national attention after she killed and mutilated her newborn son, was found not guilty by reason of insanity after three psychiatrists determined she was insane at the time of the crime.
Experts say the not guilty by reason of insanity defense is not frequently used in Texas, as the state has one of the nation's highest bars for a successful insanity defense.
In fiscal year 2017, 112 people were committed to a state hospital facility after they were found not guilty by reason of insanity, according to the Texas Health and Human Services Commission. Those committed were accused of various crimes, not just murder.
Joel Perez, Lopez's court-appointed attorney, told the court earlier this year he intended to raise the insanity defense, according to court records. At that time, both Perez and Joshua Somers, assistant district attorney at the Bexar County Criminal District Attorney's Office, told the judge they intended to hire separate psychiatrists to evaluate Lopez.
Pimentel was on patrol on the morning of Aug, 23, 2014, when he pulled Lopez over to serve a warrant charging Lopez with graffiti of a city truck.
After he was shot, Pimentel was flown to University Hospital, where he was pronounced dead. He was 64.
©2018 the San Antonio Express-News
McClatchy-Tribune News Service