No charges for marshal in fatal Utah courtroom shooting
25-year-old defendant Siale Angilau got out of his seat, grabbed a pen and rushed a witness "in an aggressive, threatening manner" during his trial April 21
---
Associated Press
SALT LAKE CITY — Federal prosecutors say they will not file charges against a deputy U.S. marshal who shot and killed a defendant during a federal court trial in Salt Lake City, authorities said.
The case was closed after the Department of Justice reviewed it and declined to prosecute, FBI officials said in a statement late Monday.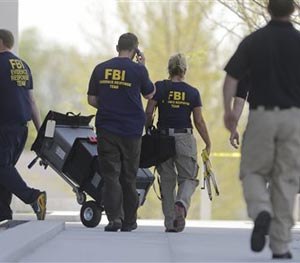 The FBI added it will not release the name of the marshal involved because "it serves no legitimate public interest."
Authorities said 25-year-old defendant Siale Angilau got out of his seat, grabbed a pen and rushed a witness "in an aggressive, threatening manner" during his trial April 21.
The deputy fired four shots, all of which hit Angilau, who later died at a hospital. Nobody else was injured.
About 30 minutes after the shooting, U.S. District Judge Tena Campbell brought the attorneys back into the courtroom and declared a mistrial.
Officials said Angilau and the witness he rushed, Vaiola Tenifa, were members of the same Tongan Crip gang.
Angilau was one of 17 people named in a 2010 indictment accusing Tongan Crip members of assault, conspiracy, robbery and weapons offenses. He was the last defendant in the case to stand trial, with previous defendants being sentenced to 10 to 30 years in prison.
Copyright 2014 The Associated Press
Copyright Associated Press. All rights reserved. This material may not be published, broadcast, rewritten, or redistributed.