High court grants reprieve to La. cop killer on death-row
Inmate was convicted in the shooting death of off-duty Baton Rouge police Cpl
---
Associated Press
WASHINGTON — The Supreme Court has barred Louisiana from executing a convicted killer, saying his mental disability precludes capital punishment.
The ruling comes in a 5-4 decision Thursday.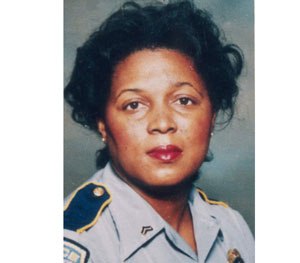 Kevan Brumfield was convicted in the shooting death of off-duty Baton Rouge police Cpl. Betty Smothers in 1993.
A federal judge ruled that Brumfield was mentally disabled and therefore was protected from execution under a Supreme Court decision in 2002.
But the federal appeals court in New Orleans reversed the judge's ruling.
Brumfield and Henri Broadway of Baton Rouge were convicted and sentenced to death for ambushing Smothers on Jan. 7, 1993 as she was driving a grocery store manager to make a bank deposit.
The mother of six children, including Louisiana Sports Hall of Fame football player Warrick Dunn, the 36-year-old Smothers was working as an off-duty security officer at the time of the incident.
Dunn was an 18-year-old senior at Baton Rouge's Catholic High, where he was a standout player, when his mother was killed. He went on to play at Florida State and then for 12 years in the NFL with the Tampa Bay Buccaneers and Atlanta Falcons.
Copyright 2015 The Associated Press
Copyright Associated Press. All rights reserved. This material may not be published, broadcast, rewritten, or redistributed.