Cops weigh in: Letter to the public about LE
Cops can't be perfect at all times
---
Continue the discussion in the comments area below and read what your peers have to say on the topic. If you are not a PoliceOne verified member, it's free and easy to join PoliceOne for immediate access to reader comments.
By PoliceOne Staff
A recent article on PoliceOne took aim at the public's expectation that cops must be perfect at all times. Perfection is next to impossible in any profession and given the many hats modern law enforcement officers wear, it's arguably one of the most difficult jobs to execute perfectly.
Here's how our audience responded to the article's discussion about the unfair expectations and pressure the public has put on our nation's cops: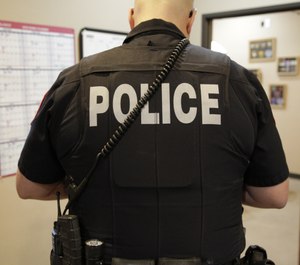 Nurture, train and develop employees
"We cannot count on the hope that every individual we hire has a strong core values set. We must nurture, train and develop our employees so that values, integrity and courage to do the right thing are continuously instilled, ingrained and applied." ‒ Kevin Jensen
Hearts of the citizens have to change
"I grew up in an LEO family. Dad, two brothers and now my son. Starting back in the late 40s to the present. I've seen the change. No matter how hard you as cops press, you'll never make everyone happy. The hearts of the citizens have to change. Do your job as you are trained and be safe. Watch your back and those of us that can will back you up." ‒ Jim Rouse
Bring back respect for the police
 "Some places are more underpaid and understaffed than others. Bringing back respect to the profession would help a lot. I don't know anyone in this field who doesn't want to just help people." ‒ Angie Schaefer
You can choose officers, but you cannot choose calls
"The good news is a combination of officers can achieve all of those attributes. But even then, we do not get to choose which calls we get." ‒ Joseph Yanuzzi
Treat cops with compassion
"If you want to keep that good human, you have to take care of them. You must treat them with the same compassion that you wish them to have for the public (procedural justice anyone?) and you must compensate them fairly." ‒ Cliff Burns
Create a culture of learning from mistakes
"Perfection will never exist as long as cops are human. We can always strive to do the best we can do but everyone's version of perfection is different, and humans will inevitably make mistakes. What we should create is an environment of honesty and openness when mistakes are made and a culture of learning from those mistakes." ‒ Michele Birch
An officer can be both warrior and therapist
"Not sure I completely agree.  I know several officers that are exactly what you say you can't have: warriors with a ton of professionalism that can go from a battle to giving a therapy session in moments. Don't underestimate the power of the modern police officer." ‒ Frozenb
The public judges only the bad days
"I see what you're saying. I strive for that level of professionalism and control myself (I know I'm not always successful), but even the "unicorns" can have bad days, or even just one bad day, when stress, fatigue, etc. fray your temper and dull your control, and it is on that day that the public will judge you." ‒ Alocksly (responding to frozenb)
What do you think? Tell us in the comments box below.
Next: Check out 15 things cops wish the public knew about policing.