Pa. cop lauded for community work dies during charity race
Detective who collapsed and died during a 5K race Saturday morning in Philadelphia was running to raise money for his parish
---
By Justine McDaniel
The Philadelphia Inquirer
PHILADELPHIA — A Bensalem police detective who collapsed and died during a 5K race Saturday morning in Philadelphia was running to raise money for his parish, St. Anselm, and its youth program.
Kevin Cornish, 42, a 12-year veteran of the police force, was near Academy and Torrey Roads in Northeast Philadelphia when he was stricken, police said.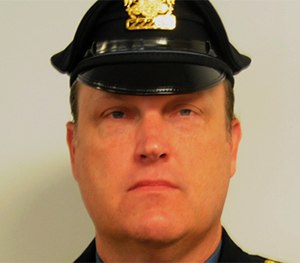 Other officers participating in the race performed CPR at the scene before Cornish was taken to Aria-Torresdale Hospital, where he was pronounced dead at 11:19 a.m.
Fred Harran, the Bensalem Police Department's public safety director, said Cornish was "a hardworking guy who gave 110 percent" and who had worked in the special victims unit for the last five years.
Harran said the cause of death appeared to be heart-related, but he was waiting for the coroner to make a final determination.
"The criminal justice system took a hit today because Kevin's no longer part of it," Harran said. Referring to Cornish's work with children who were physically and sexually abused, Harran added: "There are certainly today, without a doubt, a lot less victims in this world."
Cornish was married and had an 11-year-old daughter, Harran said.
Cornish was a runner who was "health conscious" and had been well-liked in the department of 100 officers, Harran said. "He was just a gentleman's type of guy," Harran said.
Last year, Cornish received a Rotary award as Bensalem officer of the year for his charity work, Harran said.
Copyright 2015 The Philadelphia Inquirer
McClatchy-Tribune News Service