Pa. first responders save man after suicide attempt in subway tunnel
A man ran into a subway tunnel and then attempted suicide, prompting a frantic rush by emergency responders
---
By Robert Moran
The Philadelphia Inquirer
PHILADELPHIA — The start of the late-afternoon commute on SEPTA's Market-Frankford Line in Center City was suddenly halted Thursday when a man ran into a subway tunnel and then attempted suicide, prompting a frantic rush by emergency responders.
Shortly after 3:10 p.m., the 35-year-old Conshohocken man was stopped by a transit police officer at the Fifth Street station for alleged fare evasion at the Somerset station in Kensington, said Transit Police Chief Thomas J. Nestel III.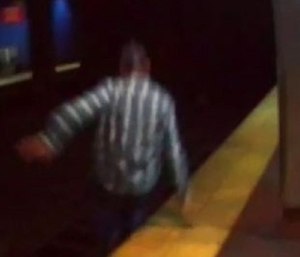 While the officer was checking for outstanding warrants, the man jumped into the track area and ran west into the tunnel toward Eighth Street, Nestel said. The officer called for backup and once another officer arrived, they entered the tunnel in pursuit.
Soon after, the power was shut off in the immediate area to stop rail traffic.
The officers found the man in the tunnel and ordered him to surrender. In response, the man pulled out a knife and "sliced his wrists and stabbed himself in the neck," Nestel said. One of the officers then fired a Taser at the man in an attempt to stop his efforts.
Hearing the emergency unfolding, Nestel raced to the scene in the tunnel. On the tracks, he said, "one officer had a finger in the guy's neck blocking the artery" and another was applying tourniquets to his wrists.
Philadelphia Fire Department personnel "arrived to continue medical treatment while [the man] was carried more than 100 feet by police and firefighters," Nestel said.
"I've been doing this a long time. What I saw today was inspiring," Nestel wrote on his Twitter account about the emergency response.
The man was transported to Thomas Jefferson University Hospital and was expected to survive.
Power to the track area was restored at 3:47 p.m. and service on the subway resumed.
Service on PATCO, which also has a stop at Eighth Street, was not affected.
applied pressure to the serious neck wound. @PhillyFireDept arrived to continue medical treatment while he was carried more than 100 feet by police and firefighters. I've been doing this a long time. What I saw today was inspiring. Fabulous work! 2/2 pic.twitter.com/nBRvxaSjU2

— Thomas J. Nestel III (@TNestel3) October 4, 2018
In the past hour, I saw phenomenal heroism and teamwork to save a life. Man wanted to commit suicide at 8th St. He ran into the train tunnel with Transit Police chasing. He drew a knife, sliced his wrists and stabbed himself in the neck. Officers used tourniquets and 1/2 pic.twitter.com/6wiRZQmoN1

— Thomas J. Nestel III (@TNestel3) October 4, 2018