Photo: La. officer makes disabled teen a cop for his birthday
---
ABC News
JENNINGS, La. — Blaize Richard's life dream has been to be a police officer, said his mother, Angie Richard, so for his 18th birthday on July 28, 2012, she coordinated a visit from one of the Jennings, La., Police Department's officers, who presented Blaize with his own police uniform. Several weeks later, Blaize also was able to visit to the department.
After word of Blaize's dream spread within the department, Officer Mike Hill took the boy under his wing — visiting him often and even coming by the family home when Hill received a new squad car.
"He calls Blaize his back-up," said Richard. "He just comes and checks on him. It really makes Blaize's day. I think Mike enjoys it just as much as Blaize does."
Full Story: Louisiana Police Officer Makes Mentally Disabled Teen's Dream Come True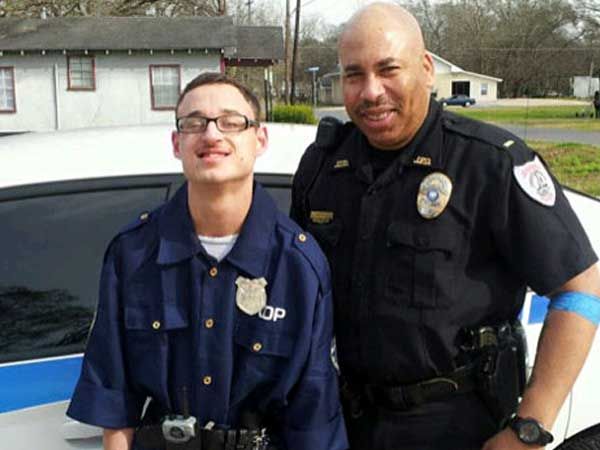 Photo KPLC 7 Facebook